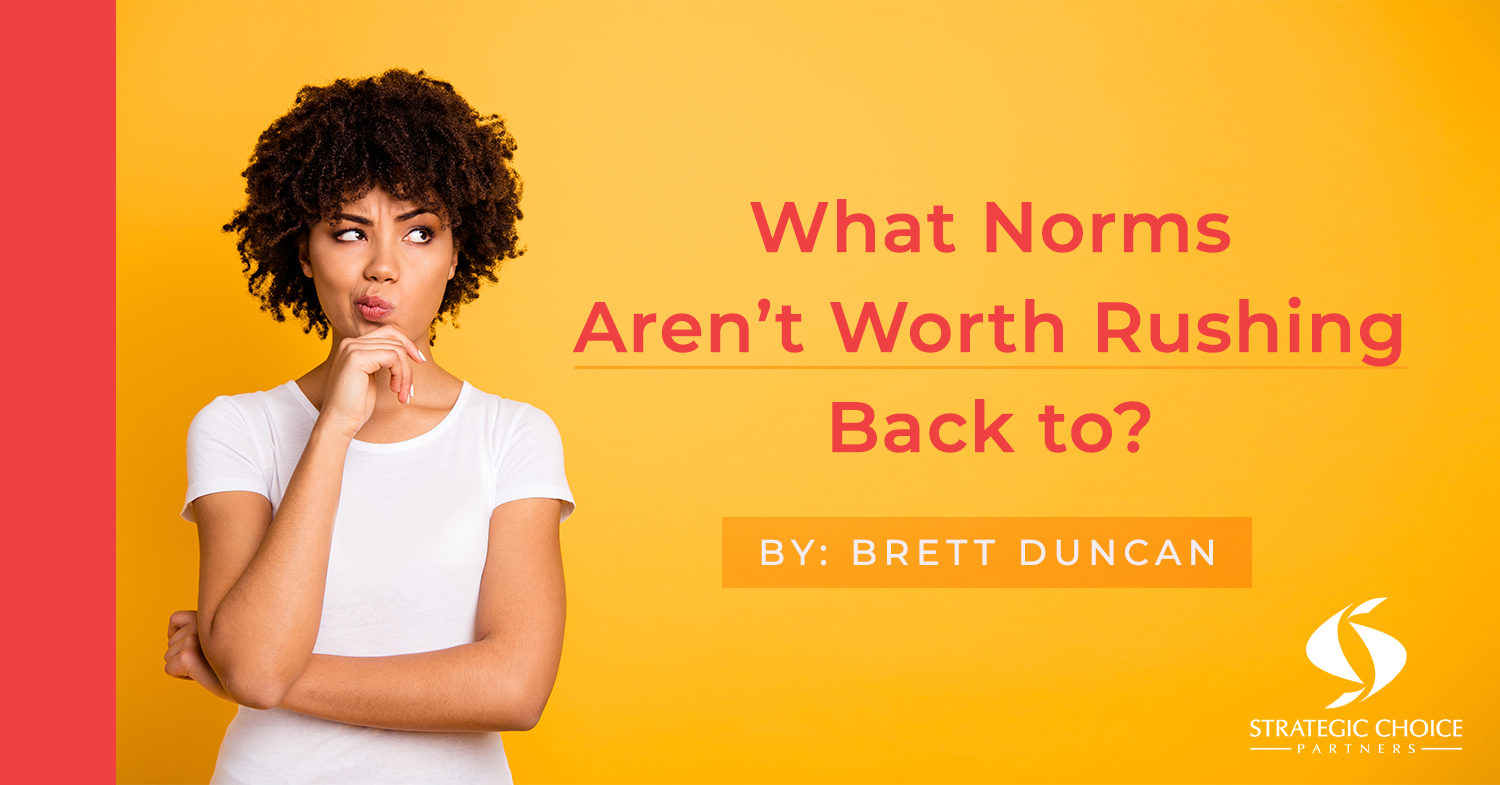 As we all do everything we can to rush back to normal, stop and consider what "normals" actually aren't worth rushing back to.
I heard this statement on a podcast recently. It's not a podcast specific to direct sales, but it's a statement that has haunted me over the last 10 days or so. As we navigate our way past the initial shock and awe of the pandemic, and now settle into figuring out what to do now, I think every strategic discussion should incorporate this question as its starting point.
I think there are plenty of "normals" that direct selling needs to leave behind in 2020. To be honest, most of them should have probably been left behind in 2015 or so. I've shared my thoughts on a lot of that over the past few years here in The World of Direct Selling, namely in these articles:
Transitions We Must Face
In this article, my aim is to share some unique thoughts on transitions that now face us as a channel that maybe weren't quite as clear prior to the pandemic. Yes, we still need to take a fresh look at compensation plan design. Yes, we must increase our commitment to compliance enforcement (of ourselves and our sales force). Yes, we must respond to the market forces around us in new ways. None of that has changed. In fact, if anything, the pandemic should only be increasing your belief in those needed shifts and accelerating your activities to make it happen.
Below, I'm listing some areas I believe we now unequivocally must rethink. It's not that they weren't questions on minds before, but when I ask myself the question, "What norms in direct selling aren't worth rushing back to?," these strike me first. I won't pretend to have captured them all, so I'd love for you to add your own thoughts in the comments below.
1. Strict Work-in-the-Office Policies

Working from home was already steadily trending upward, and now it's skyrocketing. What have you learned about how to operate your business as you've had more people working from home over the last couple months?
Most execs I talk to are pleasantly surprised at how productive their teams can be and how relatively easy it was to keep the operation chugging along. It's also shined a light on areas of inefficiency within organizations, as companies are seeing firsthand in some instances that only a fraction of the work they thought was necessary for certain tasks and systems is actually needed. More importantly, when you begin hiring in the months and years to come, work-from-home will no longer be a preference for many; it will be a requirement. To attract the best talent, you're going to have to revisit your thinking on this one. Trust me, I still think people will want to come together in an office environment, but probably not every day. Most experts believe a hybrid approach (two days a week in the office, for example) will become the new norm, allowing for the best of both worlds.
---
So, if you've always had the mindset of "if you're not in the office, you're not working," it's time to leave that thinking behind. And you can't just allow for work-from-home; you'll need to take steps to accommodate it.
---
Brett Duncan, Co-Founder and Managing Principal of Strategic Choice Partners, explains the other two transitions for direct selling companies to address as quickly as possible in his guest article on World of Direct Selling News titled, "What Norms Aren't Worth Rushing Back To?" Be sure to read the full article.
Adjusting Your Company to Fit the New Norm
As the direct selling industry continues to change, it is vital that all companies adjust to fit the new norm. If you are looking to streamline your business to not just survive, but thrive in the coming years of a post-pandemic world, we're working alongside many direct selling companies helping them do just this. We'd love to help you, too.
Contact us now, and let's schedule some time to discuss your company and its best next steps.

About Brett Duncan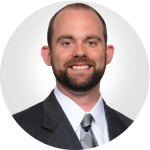 Brett is a founding partner with Strategic Choice Partners, and an experienced executive specializing in marketing, communications and digital strategic consulting.
He worked for his first direct sales company two days a week while still in college packing shipments in their warehouse from 5 until midnight. He began at the entry level of the marketing department at AdvoCare, International in 2002, rising to the position of marketing manager before he left in 2007. In 2009, he joined Mannatech as Sr. Director of Global Online Solutions. He was then promoted to Vice President of Global Marketing in 2011.
Learn more about Brett on his bio page, and contact us at info@strategicchoicepartners.com if you'd like to discuss how Brett and SCP can help your company.