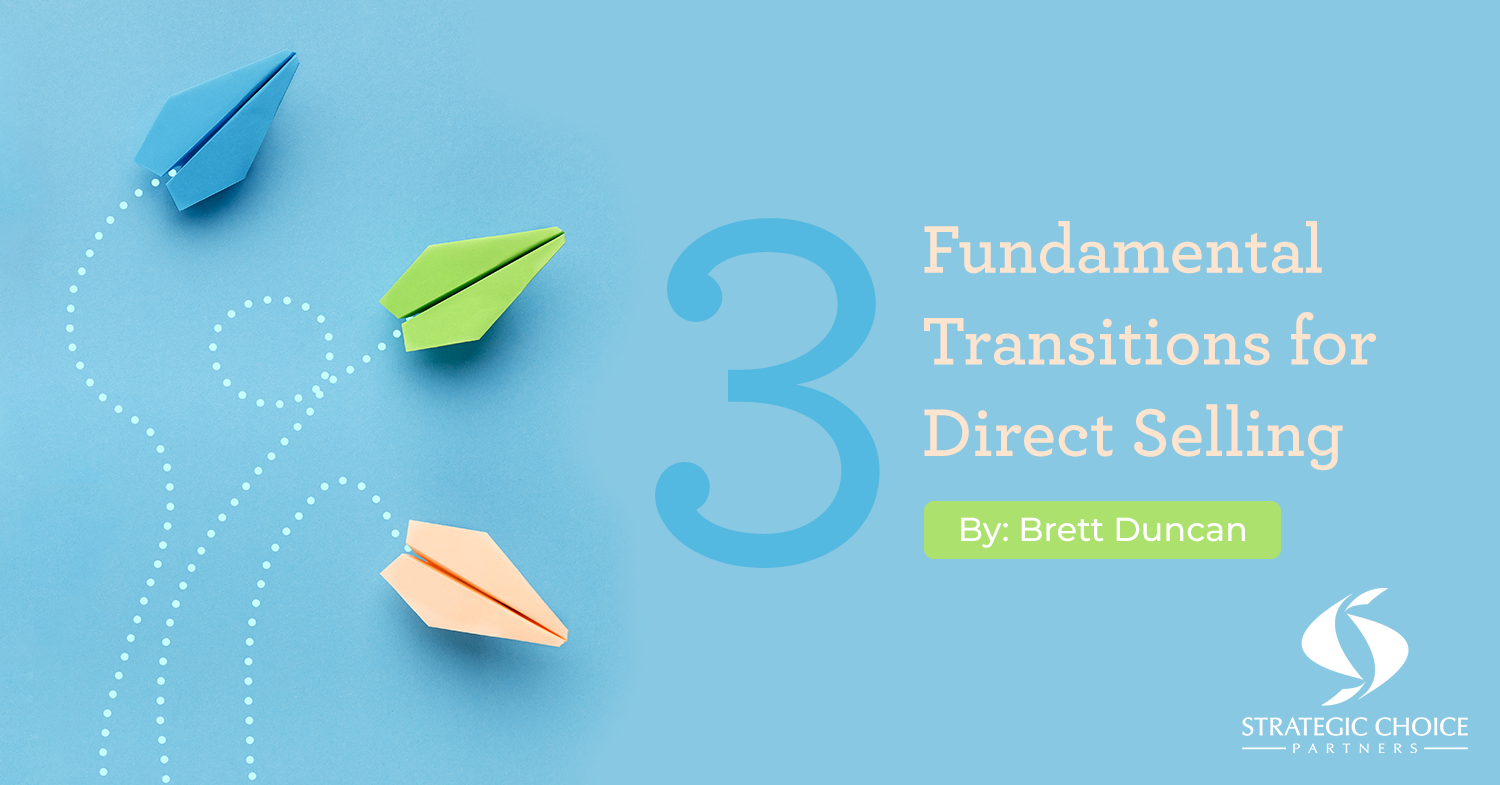 Being driven by what people can sell versus what people will buy may sound similar, but they're actually very different concepts.
Direct selling is changing. We're in the middle of a shift from point A to point B. We may not be exactly clear on what point B is, but we definitely know that point A is in the rearview mirror. 
The three transitions below encompass the most important areas for a direct selling company to address as quickly as possible. These aren't meant to be new concepts, but rather a cheat sheet for your next team meeting. Gather a group together and document what you're doing to address these three transitions, and then see if you like the answers.
No. 1. Opportunity-Centric to Channel of Distribution
For years, we've touted direct selling as a great go-to-market strategy. It's attracted many "outsiders" in recent history for that very reason. And yet, if you call direct selling a "channel of distribution" in some circles, you'll be tried for heresy and then tarred and feathered in the public square.
Those that struggle most with this idea of a channel of distribution also think direct selling's primary product is opportunity.
---
If you think direct selling is first and foremost about providing opportunity, that's going to impact the decisions you make in a very different way than if you see it primarily as a channel of distribution for a great product.
---
Put another way, being driven by what people can sell versus what people will buy may sound similar, but they're actually very different concepts. As direct sellers, we often find ourselves balancing these two worlds.
Today's regulatory environment and marketplace preferences make it clear that we must embrace direct selling as a channel of distribution more than ever. I think there's a certain amount of freedom that comes with this realization. And when we do embrace it, we will find clearer paths to take, and prioritize certain areas that may not have been at the top of our list before.
Brett Duncan, Co-Founder and Managing Principal of Strategic Choice Partners, explains the other two transitions for direct selling companies to address as quickly as possible in his guest article on Social Selling News titled, "3 Fundamental Transitions for Direct Selling." Be sure to read the full article.
Audit Your Own Company
As the regulatory environment changes, it is vital that all direct selling companies are proactive. If you are looking to audit your own company to see where you need to change, we're working alongside many direct selling companies helping them do just this. We'd love to help you, too.
Contact us now, and let's schedule some time to discuss your company and its best next steps.


About Brett Duncan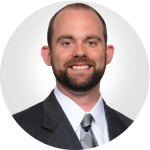 Brett is a founding partner with Strategic Choice Partners, and an experienced executive specializing in marketing, communications and digital strategic consulting.
He worked for his first direct sales company two days a week while still in college packing shipments in their warehouse from 5 until midnight. He began at the entry level of the marketing department at AdvoCare, International in 2002, rising to the position of marketing manager before he left in 2007. In 2009, he joined Mannatech as Sr. Director of Global Online Solutions. He was then promoted to Vice President of Global Marketing in 2011.
Learn more about Brett on his bio page, and contact us at info@strategicchoicepartners.com if you'd like to discuss how Brett and SCP can help your company.