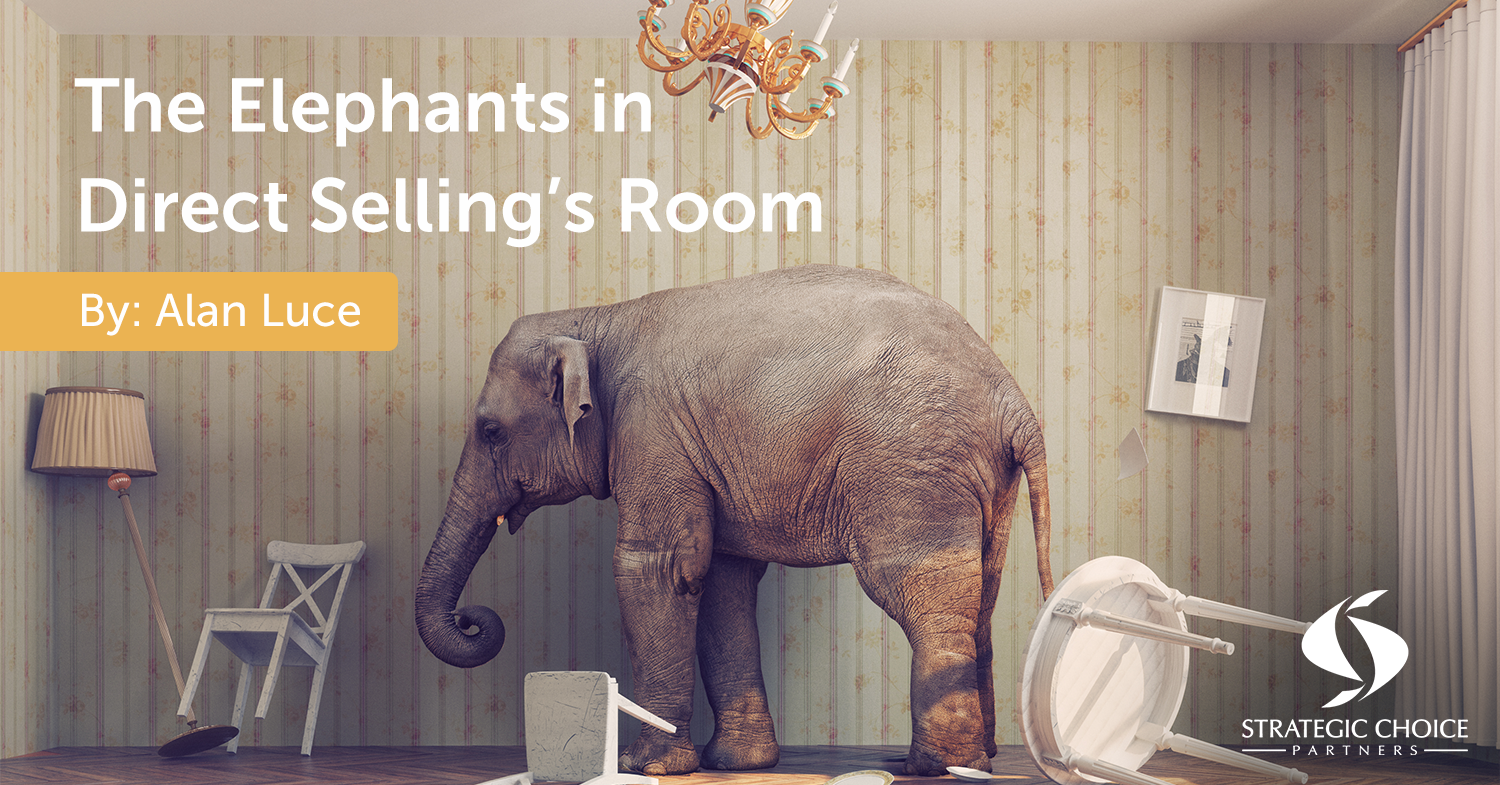 No one likes having difficult conversations. But there comes a time when you can no longer ignore the proverbial "elephant in the room."
Well, guess what? That time has come for the direct selling industry. We need to face our most recent "elephant," better known as "the gig economy."
So let's take a moment to address this problem pachyderm.
What is the Gig Economy?
The gig economy is the general term that describes the ever-widening variety of non-employee income opportunities available to Americans. Some of the giants of this new work relationship include:
More are popping up everyday, creating a growing workforce that just keeps getting bigger, and in the process, is also becoming a bigger competitor to the direct selling industry. Need proof? Here's a quick comparison of US numbers from 2015, when the gig economy was just heating up, versus 2017.
| | | |
| --- | --- | --- |
| | # of Direct Sellers | Total Direct Selling Sales |
| 2015 | 20.2 Million | $36.12 Billion |
| 2017 | 18.6 Million | $35 Billion |
The Future of the Gig Economy
After looking at the table above, that's more than a 9% drop in both sellers and sales in just two years. Meanwhile, The Bureau of Labor Statistics (BLS) estimates that 55 million people, 35% of the workforce, were gig workers for some or all of their income in 2017.
So there were almost 3 times as many gig workers as direct sellers in 2017. And that's only the beginning. The BLS expects gig numbers to rise to 43% of the workforce by 2020, and possibly as high as 60% by 2030.
Alan Luce, Co-Founder and Managing Principal of Strategic Choice Partners, digs deeper into the gig economy and one other elephant in the room in his guest article on The World of Direct Selling titled, "The Elephants in Direct Selling's Room!" Be sure to read the full article.
How to Protect Your Company
The growing competition to attract people back to direct selling, and away from the opportunities of the gig economy, presents the biggest challenge that our industry has faced in the last 40 years. We're working alongside many direct selling leaders, helping them navigate these waters. We'd love to help you, too.
Contact us now, and let's schedule some time to discuss your company and its best next steps.

About Alan Luce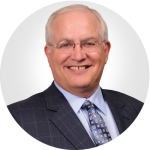 Alan Luce is a veteran direct seller, formerly the senior management executive at major companies like Tupperware and PartyLite gifts.
He was the founder & CEO of Dorling Kindersley Family Learning, which became a $40 million business in its first four years. Today, he's a consultant to more than a hundred direct selling companies, from startups to major powers such as Princess House, Avon and Amway.
An expert in compensation plans, startup strategies and sales management programs, Alan sits on the boards of numerous direct sales companies. His many honors include induction into the Direct Selling Association Hall of Fame and the Direct Selling Education Foundation's Circle of Honor.
Learn more about Alan on his bio page, and contact us at info@strategicchoicepartners.com if you'd like to discuss how Alan and SCP can help your company.