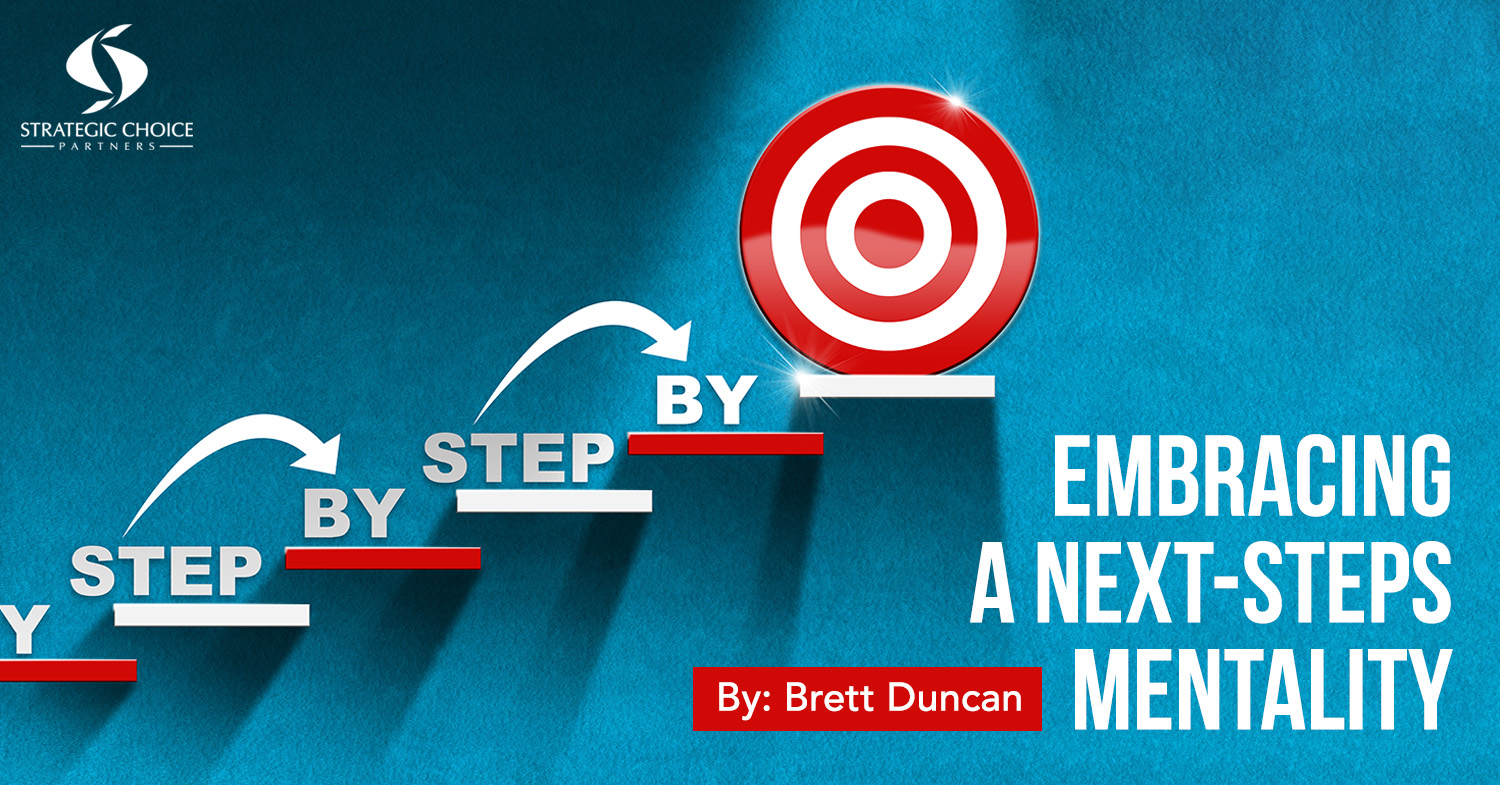 I go to a church that is built on a simple but profound principle: help people take their next step in their spiritual journey. When you hear it explained, it's a pretty powerful concept. The idea is that everyone, no matter where on their journey they are, has a next step to take. Everyone can progress. Everyone can still become more.
In many ways, I feel like this is the underlying promise that every direct sales company offers. As an industry that celebrates personal development, what we really embrace is this idea that anyone, no matter where they're at or their level of experience, can take a next step toward becoming whatever it is they want to become. The company and its products and its rewards can help with that, but they are really just a vehicle to a greater development in that person's life.
Direct sales companies help people take a next step in their lives.
But a next-steps mentality isn't just good for personal development; it's really smart for business, too. Our channel, probably more than any other, leverages the small steps of many to generate revenue and profit and growth. Sure, every business has its "all-stars," and its "top dogs," but companies that are growing are companies that are embracing small progress made by thousands.
In a recent article, 3 Stats Direct Selling Companies Must Pay More Attention to in 2022, I shared some very practical reports and data you should have handy to get a handle on where your business is at today. Those reports aren't the end-all, be-all of KPIs, for sure, but they do a great job at getting down to identifying what I think really matters for us all: creating a next-steps culture.
The underlying question with everyone who interacts with our company and our brand is this: "What do you want out of this?"
It can't be "Here's what we want out of your involvement with our company."
It must be centered on what they want.
Only when we can deliver what they want out of interacting with our company will they ever be open to all the other things they may be interested in down the road.
With the rest of this article, I want to share some thoughts and prompt you to think through where your company could do a better job of embracing a next-steps culture. We too often focus on the big plays, the "giant leaps," when our model is specifically created with more of a "next steps" mentality in mind.
My question is, are we really embracing that as well as we could?
Here are some thoughts to get your company taking a next step toward a next-step culture.
Next Steps for Your Customers
In the previous article I reference above, I give guidance on a way you can segment your Customers based on their buying habits over a year with your company. Here's a short excerpt for reference:
"What you need to understand is how often and how much your current Customers and Distributors purchase from you over the span of 12 months. To do this, I like to create about five buckets, or segments, and place all of your current Customers and Distributors into one of these buckets:
Purchased only 1 time the past 12 months.
Purchased 2-3 times …
Purchased 4-6 times …
Purchased 7-10 times …
Purchased 11+ times …
Then, for each segment, I want to know the total revenue generated by that segment, the total # of orders and the average order size."
Brett Duncan, Co-Founder and Managing Principal of Strategic Choice Partners, continues with next steps for your customers as well as next steps for NEW distributors and leaders in his guest article on The World of Direct Selling News titled, "Embracing a Next-Steps Mentality" Be sure to read the full article.
What's Your Next Step?
This next step mentality can really play itself out in every area of your business (and your life). I'm just scratching the surface here. But what I do know is that we all have a clear next step in paying more attention to nurturing and prompting the next steps of our people in a way that makes sense for them.
How do you do this at your company? What are some practical ways you've seen this play out?
We're working alongside many direct selling companies helping them establish this next steps mentality. We'd love to help you, too. Contact us now, and let's schedule some time to discuss your company and its best next steps.

About Brett Duncan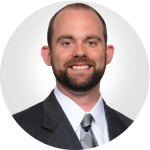 Brett is a founding partner with Strategic Choice Partners, and an experienced executive specializing in marketing, communications and digital strategic consulting.
He worked for his first direct sales company two days a week while still in college packing shipments in their warehouse from 5 until midnight. He began at the entry level of the marketing department at AdvoCare, International in 2002, rising to the position of marketing manager before he left in 2007. In 2009, he joined Mannatech as Sr. Director of Global Online Solutions. He was then promoted to Vice President of Global Marketing in 2011.
Learn more about Brett on his bio page, and contact us at info@strategicchoicepartners.com if you'd like to discuss how Brett and SCP can help your company.