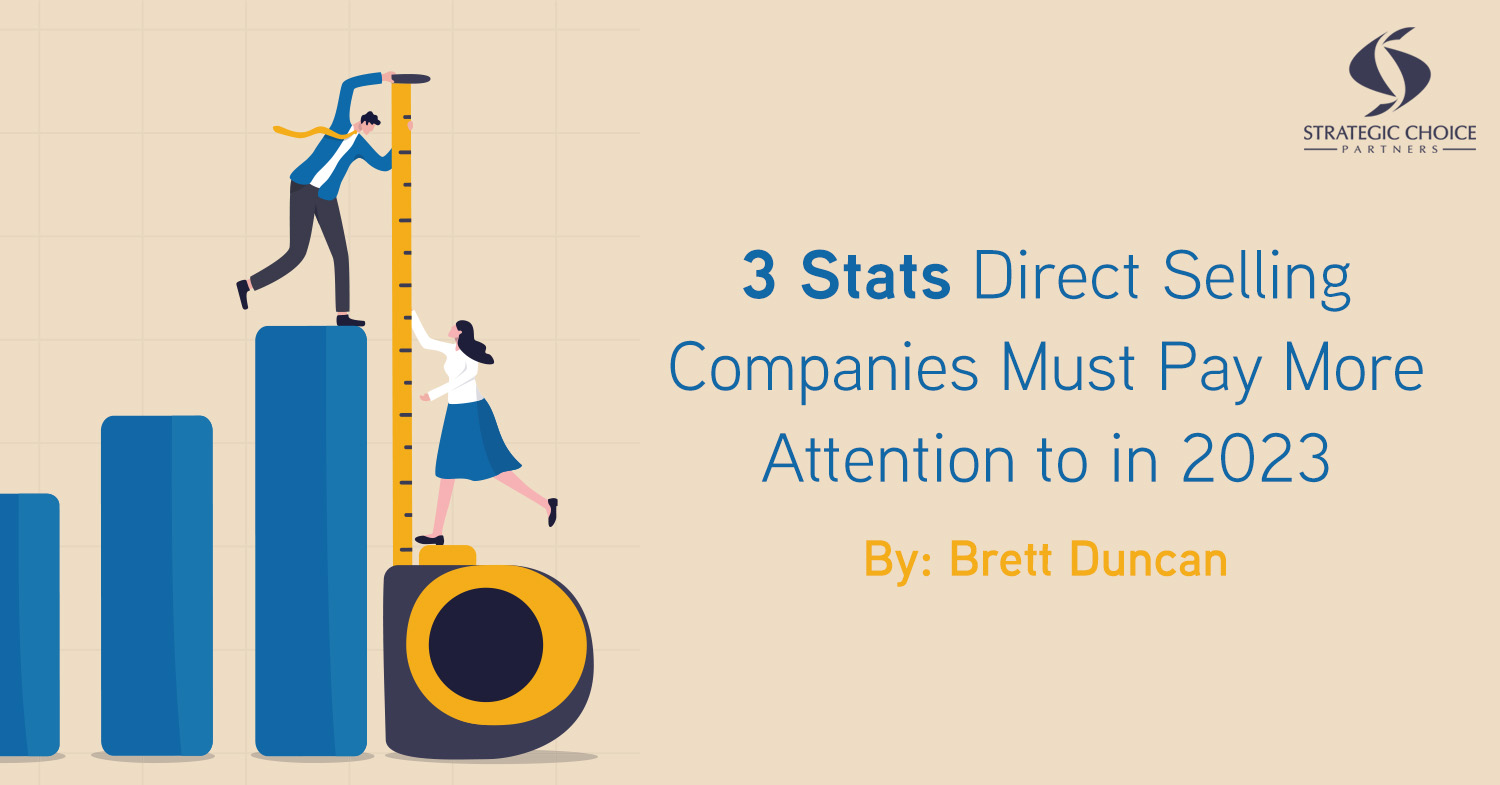 One of the things I love about my job as a consultant to direct selling companies is that I get to work with a variety of companies at a variety of stages. And while I see little nuances and differences among them all, I can promise you that all direct selling companies have much more in common than they think.
So, when I start to see some work that I'm doing with several clients resonate at a really high level, it makes me think, "That would make for a great article!" And today's article is most definitely birthed from that very experience.
Even though my roots in direct selling are as a marketing guy, I'm really quite the data hound. In fact, I would say all great marketers in today's digital age need to be. So I've had a lot of fun over the past couple years helping companies uncover the data that matters for the strategies they're considering. And there have been three reports that, over and over again, seem to get the most attention.
So as we kick off 2023, my resolution for all of us is to pay more attention to the right data. And the right data is data that shows us the real-life behaviors and responses that our Customers and Distributors are having to our company. These three report suggestions are definitely capable of creating your next big "a-ha" moment, so if you're not tracking these KPIs, I urge you to begin.
Purchasing Segments for Customers and Distributors
Over the last couple years, I've worked with lots of companies to put together updated Customer Programs to increase acquisition and retention. These are programs that are typically called things like "Customer Rewards" or "Loyalty Program" or "Preferred Customer Programs," or a little bit of all of the above. Regardless, there's no doubt that today's direct selling company is more focused on acquiring more new Customers and getting current Customers to purchase more.
As I start working through a program that makes sense for the company, I've found that there's one report I request that always clarifies where the focus should be more than others. Some companies track this info regularly; most do not.
What you need to understand is how often and how much your current Customers and Distributors purchase from you over the span of 12 months. To do this, I like to create about five buckets, or segments, and place all of your current Customers and Distributors into one of these buckets:
Purchased only 1 time the past 12 months.
Purchased 2-3 times …
Purchased 4-6 times …
Purchased 7-10 times …
Purchased 11+ times …
Then, for each segment, I want to know the total revenue generated by that segment, the total # of orders and the average order size.
Brett Duncan, Co-Founder and Managing Principal of Strategic Choice Partners, lists out more details about this stat as well as two other KPIs he recommends tracking in his guest article on The World of Direct Selling News titled, "3 Stats Direct Selling Companies Must Pay More Attention to in 2022" Be sure to read the full article.
Get Tracking … Fast
Commit this year to tracking the work that actually matters in your business when it comes to your Customers and Distributors. Serve them best by truly understanding where they're at and what they're interested in. So often, we put together programs that never resonate with our people because they miss the mark of the masses. We're working alongside many direct selling companies helping them create and improve their Customer and Distributor programs. We'd love to help you, too.
Contact us now, and let's schedule some time to discuss your company and its best next steps.

About Brett Duncan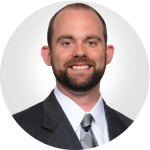 Brett is a founding partner with Strategic Choice Partners, and an experienced executive specializing in marketing, communications and digital strategic consulting.
He worked for his first direct sales company two days a week while still in college packing shipments in their warehouse from 5 until midnight. He began at the entry level of the marketing department at AdvoCare, International in 2002, rising to the position of marketing manager before he left in 2007. In 2009, he joined Mannatech as Sr. Director of Global Online Solutions. He was then promoted to Vice President of Global Marketing in 2011.
Learn more about Brett on his bio page, and contact us at info@strategicchoicepartners.com if you'd like to discuss how Brett and SCP can help your company.