Today's direct seller has more access to data and numbers than any generation of direct seller ever had before. Backoffices are packed with beautiful reports, dashboards are dotted with wonderful widgets and notifications, and promotions and programs are launched every day to accelerate sales and income.
And yet, my experience tells me that Distributors don't always appreciate all this stuff like I think they should.
Some of the obvious perks of a new promotion often get overlooked. The no-brainer benefits of a new report sparks only blank stares. The idea of using a new contest to motivate your team even more than yourself is completely lost.
Don't Base Opinions Entirely on Your Top Leaders
When you work at the Home Office, it's normal to spend a lot of your time with the top Distributors in the company. This handful of Leaders understand the business in ways that others simply don't. And, due to their experience, they often have no trouble getting the "math" of the business (and normally can show me a thing or two).
---
But if we base our opinion of the entire sales force on these top Leaders, we are making a grave mistake.
---
There is a wide gap between the typical Distributor interested in making a few hundred bucks a month, working another full-time job, and the 15-year veteran earning well into six figures a year, working the business full-time.
3 Misconceptions
Simply put, I've been surprised by how many Distributors don't get the "math" behind their business. It's led me to identify three misconceptions when it comes to numbers, data and Distributors that I think we all have to remember at the Home Office.
Brett Duncan, Co-Founder and Managing Principal of Strategic Choice Partners, explains these three misconceptions that direct sales companies make about their sales force in his guest article on Direct Selling News titled, "Are You Doing the Math for Your Distributors? (Because They Probably Aren't Doing It For Themselves)." Be sure to read the full article.
Training is the Key
The real point here is that training your field on how to take advantage of the reports and data they have is of utmost importance. Most social selling companies have training on these topics; however, most social selling companies don't have enough training on it, and they don't have enough basic training on it.
If you are looking to revamp or increase your trainings, we're working alongside many direct selling companies helping them do just this. We'd love to help you, too.
Contact us now, and let's schedule some time to discuss your company and its best next steps.

About Brett Duncan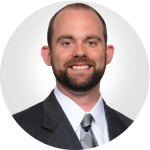 Brett is a founding partner with Strategic Choice Partners, and an experienced executive specializing in marketing, communications and digital strategic consulting.
He worked for his first direct sales company two days a week while still in college packing shipments in their warehouse from 5 until midnight. He began at the entry level of the marketing department at AdvoCare, International in 2002, rising to the position of marketing manager before he left in 2007. In 2009, he joined Mannatech as Sr. Director of Global Online Solutions. He was then promoted to Vice President of Global Marketing in 2011.
Learn more about Brett on his bio page, and contact us at info@strategicchoicepartners.com if you'd like to discuss how Brett and SCP can help your company.