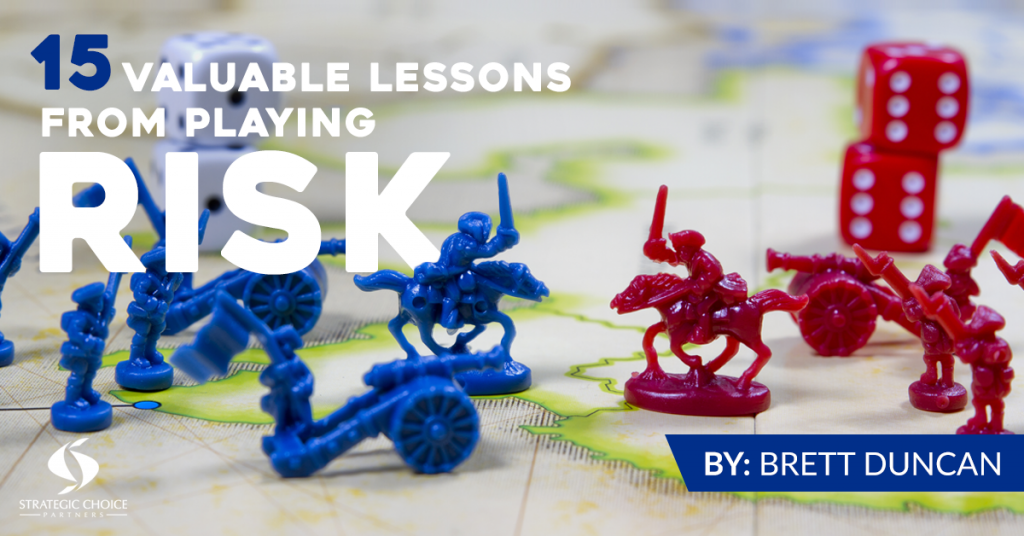 On a recent vacation, I found myself playing a lot of RISK, the game. The beauty of RISK is that it forces you to make choices, or you can't succeed.
Here are 15 vital lessons from playing Risk that I think we could all learn from.
Focus your efforts.
Have a plan, and stick to it.
Be flexible enough to react to new opportunities.
New opportunities will pop up. If it's better than your plan, consider changing (quickly). If you're not sure, ignore it, and stay the course.
Protect your borders.
Monopolize whenever possible, even if it's just a small niche (continent).
Be patient, and know when to end your turn.
How you deploy your troops at the beginning of the game has a massive influence on the final outcome.
Having pity on a weak competitor is not smart, and can sometimes be deadly.
Do not stick your head in the sand as a strong competitor gets stronger in a far off place. You will eventually have to face them.
Play often.
Know when to defend, and when to attack.
Know when to take advice, and when to ignore it (cuz someone who's not playing and doesn't have anything on the line is ALWAYS willing to tell you how to do things better).
Allow sacrifices for the greater good – it's mandatory.
Related Content

About Brett Duncan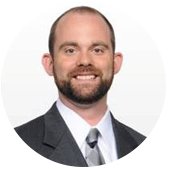 Brett is a founding partner with Strategic Choice Partners, and an experienced executive specializing in marketing, communications and digital strategic consulting.
He worked for his first direct sales company two days a week while still in college packing shipments in their warehouse from 5 until midnight. He began at the entry level of the marketing department at AdvoCare, International in 2002, rising to the position of marketing manager before he left in 2007. In 2009, he joined Mannatech as Sr. Director of Global Online Solutions. He was then promoted to Vice President of Global Marketing in 2011.
Learn more about Brett on his bio page, and contact us at info@strategicchoicepartners.com if you'd like to discuss how Brett and SCP can help your company.