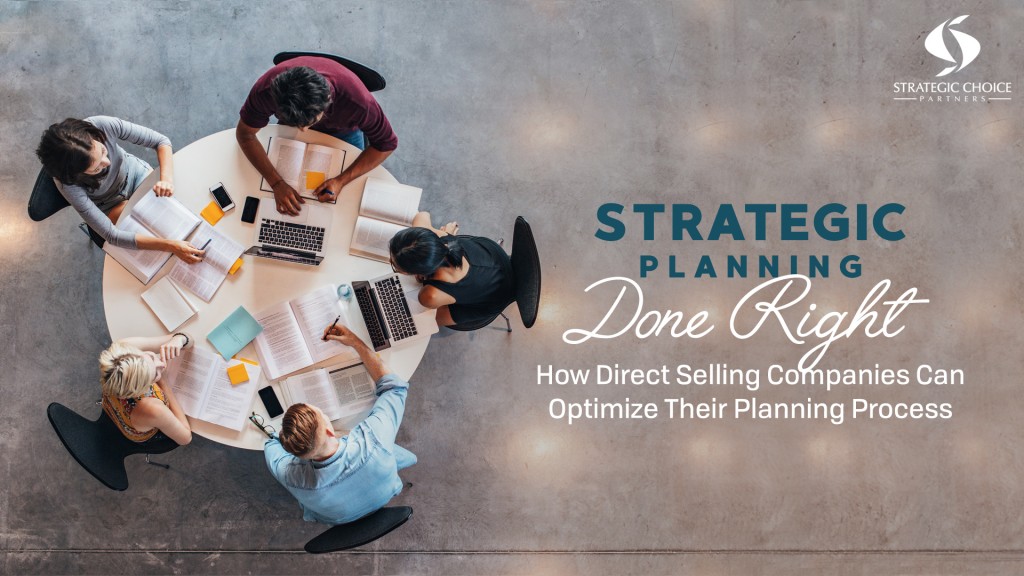 In this short 30-minute webinar, Brett Duncan shares simple ways any direct selling company can get the most out of their planning process. Learn specific techniques and guidelines you can use to improve the planning process at your office.
Get Instant Access to this webinar and many others. Create your free account now!

The Planning Process
Whether you are a one-person company or a thousand-employee company, you will receive valuable information from this webinar because the planning process affects multiple facets of every company from direct selling executives to supplier members.
Topics covered in this webinar:
Mistakes companies make (and how to avoid them)
Phases of the planning process
How you can maximize your planning session
How you can create a culture of strategy and focus
The Purpose of Planning
In preparing for battle, I have always found that plans are useless, but planning is indispensable. – Dwight D. Eisenhower
The planning process is actually aiding you with a level of preparation you've never had before –From your vision to market trends to execution. Planning also brings focus, unity and buy-in from your team, which is necessary for long-term success.
Gain Access to the FREE Webinar
Create your own free account at strategicchoicepartners.com/join.
Instantly download this webinar along with many other direct selling resources!