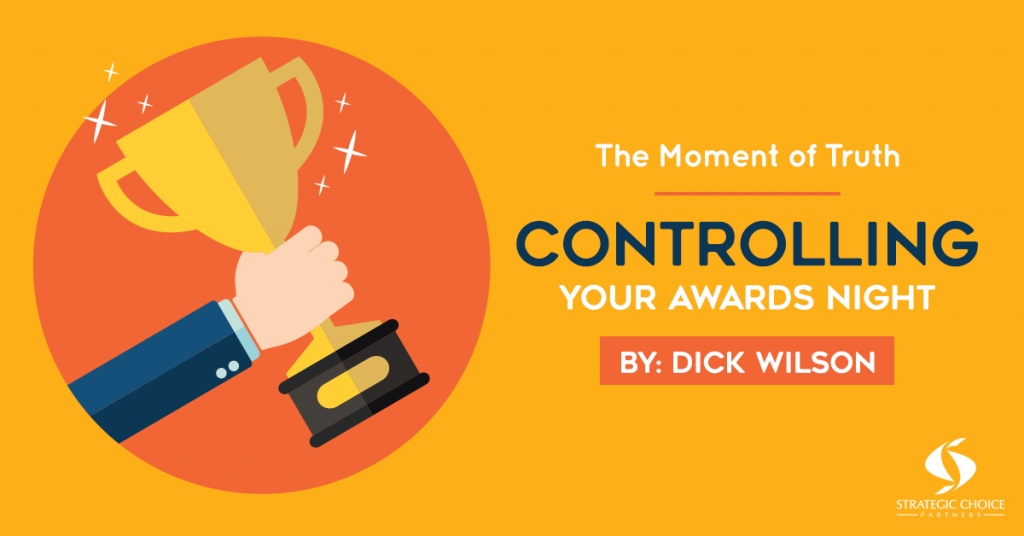 This article is part of an ongoing series by Dick Wilson, titled "Awards Night." View the rest of the series HERE.
Over the past several weeks, we've explored many awards night "before" considerations—what needs to happen in the weeks and days leading up to your event. Now it's time to look at what you can do on the night itself to make the evening run as smoothly as possible.
Here is my "Top 10 List" of awards night do's and don'ts:
Scripts – Have scripts, or something close to a script, such as a bulleted "cue sheet." This forces you to think through each recognition before you hit the stage and gives your A/V crew something to follow.
Rehearse – Read the words, show the slides, play the music, and walk through ushering, hugging, stage placement and gift-giving exactly as you intend the evening to go…with the staff members who will be filling those roles in attendance.
Music – Have a designated music person. Don't leave it to an A/V tech. If there's no one on your staff with a good ear and an even better music collection, hire a pro such as a local wedding DJ.
Photos – Get good stage photos of those being recognized. If you have someone on staff that can do this, great. If not, hire a local pro and give him/her very specific direction. You might have the photographer show up a few hours early to take quality photos of your recognition gifts as well.
Slides – If you have live video (IMAG) of the event, there's probably no need to have PowerPoint slides that only consist of honorees' names. Lose the lists, let the images tell your story.
Variety – Keep the entire audience involved. A night of back to back recognition gets boring fast if you're not the one being recognized, which is most of your audience. So throw in drawings or surprise promotional and product announcements to break things up.
MC Introductions – Forget about MC introductions. By the time your awards night begins, chances are the audience has already seen all your MCs during general sessions or training. As one group of achievers is leaving the stage, have the next MC step to the lectern during the walk-off, and then start speaking as soon as the time is right.
Save the Best for Last – Save your big "lifetime achievement award" for the end of the evening. Generally speaking, this is the most emotional and story-driven presentation of the evening. And speaking of stories…
Let Top Achievers Talk – Their stories are the ones your audience most want to hear. So once a #1 achiever is announced, ask him/her to share a tip or describe how they feel. Just be sure that you're the one holding the microphone. And now, the tip that could help your awards night the most…
Control "Travel Time" – By that, I mean the time it takes for an achiever to travel from her seat to the stage. Travel time is what makes your evening long and boring. Here's how to avoid that: Don't invite individuals to come to stage directly from their seats. Instead, invite everyone who will end up on stage to move at the same time from their seats to a designated area next to or in front of the stage. Then call each individual to the stage. Doing this can save you tons of time. For example, if you have six "Top 10 recognitions, and each individual's walk-up takes an average of 30 seconds, that works out to 60 individual walk-ups that would otherwise have taken 30 minutes.
And now, here's a bonus tip, which applies not only to your awards night but to every aspect of your program:
Throw this remark out of the window – That's the way we've always done it
Related Resource

About Dick Wilson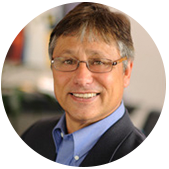 Dick's handy combination of both left and right brain abilities enables him to offer an eclectic menu of creative, production and organizational talents. As Marketing Director for Dorling Kindersley Family Learning, and before that, Director of Presentations for Tupperware, Dick has over 20 years experience managing budgets, projects and people, while implementing corporate objectives.
Because Dick's an accomplished print writer, audio/video copywriter, promotional writer, script & speech writer, director/producer of conventions & events, he can craft an effective message in almost any medium. He understands how to motivate, inform and entertain a direct sales audience.
Learn more about Dick on his bio page, and contact us at info@strategicchoicepartners.com if you'd like to discuss how Dick and SCP can help your company.