Event Production & Scriptwriting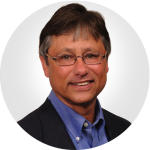 Dick's handy combination of both left and right brain abilities enables him to offer an eclectic menu of creative, production and organizational talents. 
As Marketing Director for Dorling Kindersley Family Learning, and before that, Director of Presentations for Tupperware, Dick has over 20 years experience managing budgets, projects and people while implementing corporate objectives. 
Because Dick's an accomplished print writer, audio/video copywriter, promotional writer, script & speechwriter, director/producer of conventions & events, he can craft an effective message in almost any medium. He understands how to motivate, inform and entertain a direct selling audience. 
Testimonials
I have worked with Dick as an employee, contractor and business associate for over 20 years. Dick delivers events filled with high energy, strongly aligned to your business strategy and culture and memorable for everyone who attends."

Kathy J. King, 
President,
KJKing and Associates, Inc.*
Dick Wilson is one of the most creative, brilliant, fun people that I've had the opportunity to work beside. He has directed 8 national conferences for me at two different companies and the process and results exceeded our expectations every year!"

Melissa Soete,
Color Street*
In the nearly two decades since I first worked with Dick Wilson, he has been a mentor, creative partner, consultant, advisor and all-around inspiration. On countless creative and event-related projects, Dick has invariably provided limitless creative firepower, blazing intellectual horsepower and more laughs than one could count. Whether wearing the hat of producer, writer, director or across-the-board project manager, Dick offers the tremendous (and rare) dual punch of creativity and logistical problem-solving, wrapped in a tireless work ethic. From gut-busting comedy sketches to powerful product launches to dazzling technical production, Dick will see your project through and make sure it's done right down to the last detail. Hire Dick, breathe easy, and get ready for a great experience with great results."

Colin McCormick, Director of Events
Jeunesse*
I'll confess – I hire Dick for 3 completely selfish reasons: 1) When he agrees to take on a project that means I can immediately stop worrying about it; 2) He produces work that is always brilliantly creative and effective which makes my clients happy; and 3) He's just fun and easy to work with, even on the crazy days when the product trucks don't show up, the keynote speaker gets sick and the CEO wants a speech rewritten 10 minutes before show time."

Michelle Masterson, Owner
MasterMind Training & Communication*
I have had the pleasure of working with Dick Wilson for over 20 years, and in my opinion, he remains one of the most creative, funny, and corporate savvy people that I've had the pleasure of collaborating with.  Dick's ability to deliver corporate messaging in an impactful way puts him at the top of my "go-to" list!"

Paul Creighton, VP
T. Skorman Productions*
I have had the opportunity of working with Dick & "The Message Works" many times over the past few years. What can I say except he is perfect. He listens to your objectives and speaking style and always delivers just the right message with a little humor thrown in for good measure. We love him here at RDR and most importantly so does our clients."

Raymond D. Ramsay, President/Executive Producer
RAYMOND RAMSAY & ASSOCIATES*
*This person may have been working for a different company during their engagement with SCP.