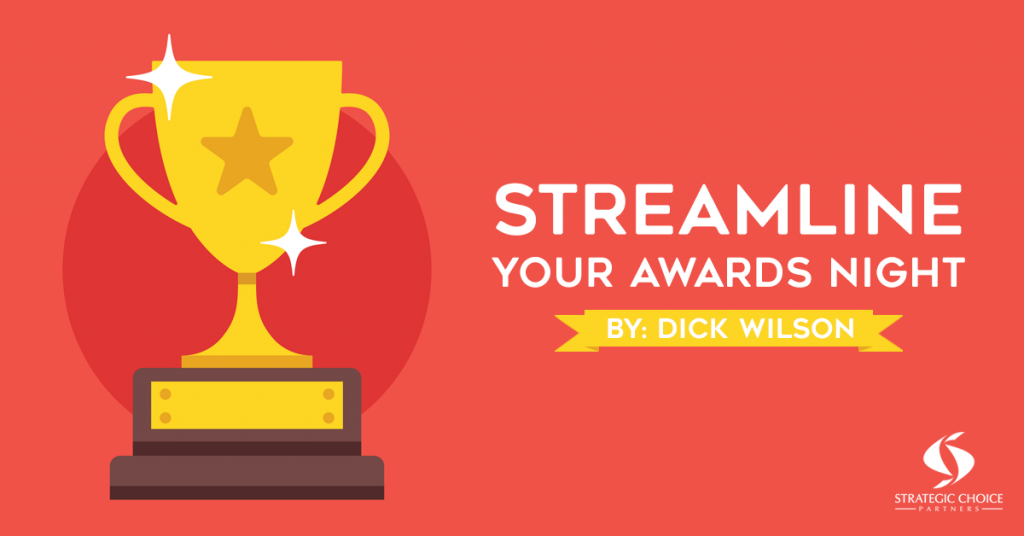 This article is part of an ongoing series by Dick Wilson, titled "Awards Night." View the rest of the series HERE.
Awards Night is the centerpiece of most company events. In a perfect world, an evening devoted to recognizing the best of the best should be inspiring, uplifting and engaging. But as we all know, Awards Nights often fall short of these goals. That's the bad news.
The good news is, it might not take that much to make your Awards Night a special event that touches hearts and recognizes top achievers, while keeping everyone in the audience engaged.
Here are 3 thoughts on how to begin that process:
There are many elements to consider—staging, scripting, music, gifts and so on. But your first step should be to look back at the agenda for your most recent awards night…and "clean house." By that I mean, limit the number of recognitions to what's truly important. Eliminate or move recognitions that aren't top tier. Some companies I've worked with have had as many as 30 different categories of recognition in a single evening. Would you want to sit through that? Probably not. So the first step to improving your Awards Night is to become extremely discriminatory when it comes to what makes it on your schedule for the evening.I've found 12 to be the perfect number of recognitions for an Awards Night. That lets you break your evening into 4 "recognition blocks" of 3 categories each, or 3 blocks consisting of 4 categories each. Between each recognition block, you can have presentations that engage everyone in the audience, not just those crossing the stage. Those presentations can include drawings, product or promotional news or testimonials, anything but a recognition. I've even seen the proverbial "housekeeping announcements" done up in clever ways.
Next, look at your recognition lists. Do you see the same names repeated throughout the various categories? That's one indication your recognition categories might need to be streamlined. One way to do that is limit numbered recognitions to the Top 10 (at most) in any given category. Another option is to add "filters" to your recognition categories. For example, instead of having the Top 10 in Personal Sales, recognize the top 5 "established" and the top 5 "new" sellers.
Don't fall into the "that's the way we've always done it" trap. You have the right to do whatever you need to do to deliver a better program. Communication is the key. Announce your recognition categories and qualification criteria well in advance. And make it clear that what you do this year may not be what you do next year.
In our next blog, we'll talk about individual production elements. This might include everything from the size and shape of your stage, to the music you play, to the way you place people and present their gifts. Stay tuned!
About Dick Wilson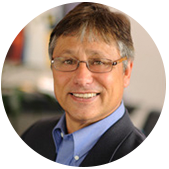 Dick's handy combination of both left and right brain abilities enables him to offer an eclectic menu of creative, production and organizational talents. As Marketing Director for Dorling Kindersley Family Learning, and before that, Director of Presentations for Tupperware, Dick has over 20 years experience managing budgets, projects and people, while implementing corporate objectives.
Because Dick's an accomplished print writer, audio/video copywriter, promotional writer, script & speech writer, director/producer of conventions & events, he can craft an effective message in almost any medium. He understands how to motivate, inform and entertain a direct sales audience.
Learn more about Dick on his bio page, and contact us at info@strategicchoicepartners.com if you'd like to discuss how Dick and SCP can help your company.