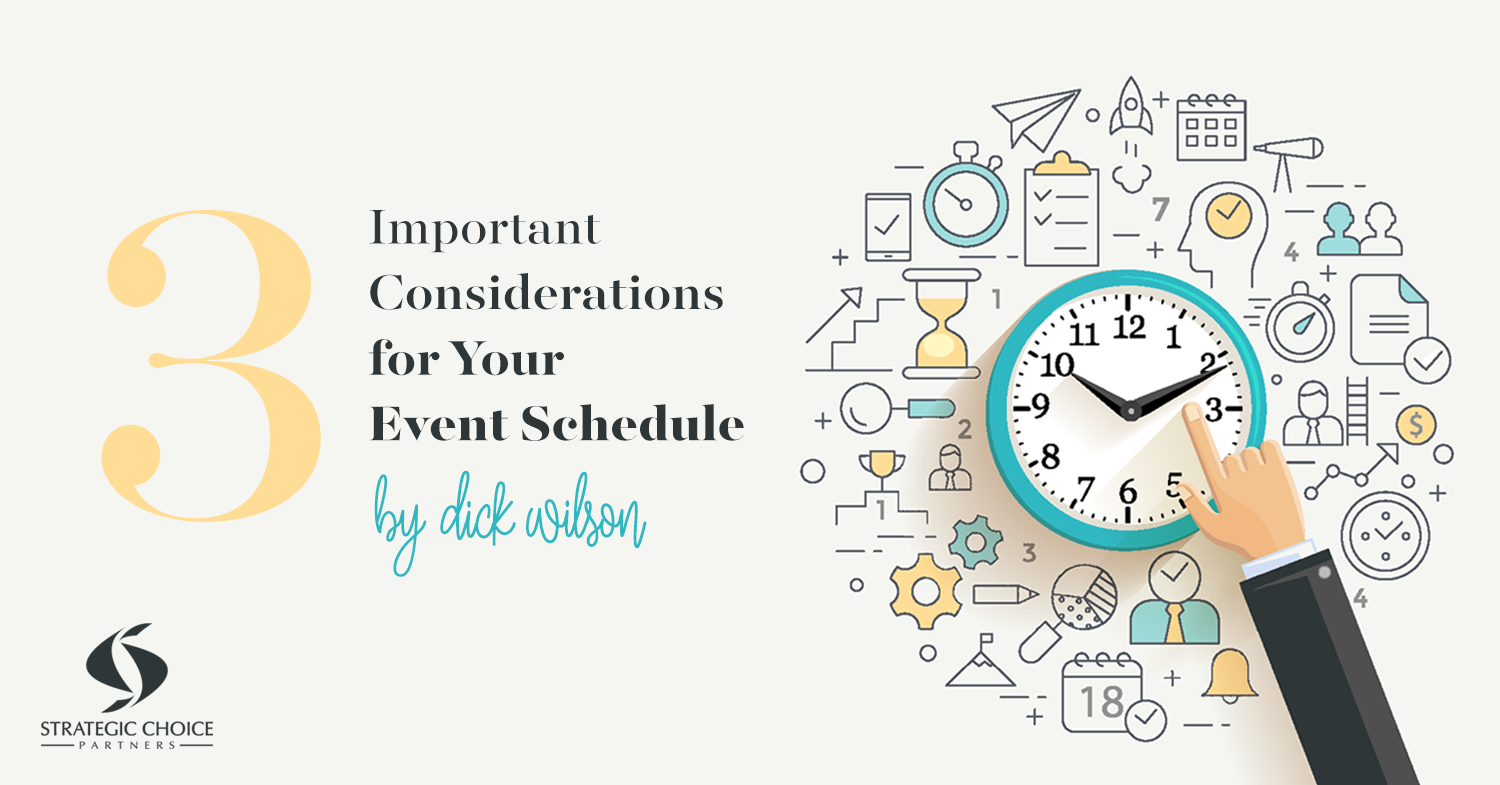 Today, I'd like to give you a crash course in schedule creation by:
Suggesting some important general approaches
Exploring the anatomy of a good schedule
Giving you step-by-step instructions on how to create a schedule with "self-correcting" times
General Approaches
Probably the most important overall concept, for direct sellers at least, is to keep your audience's time and money in mind.
For your schedule, that means:
Favoring weekend events over weekdays, minimizing your attendee's days off from work and being away from home.
Starting your event late in the day. This enables most attendees to travel to your conference on the day it begins, thereby saving a hotel room night.
Ending your event early on its final day so most attendees can return home on that same day, also saving a hotel room night.
You need to keep your own budget in mind by making sure your schedule doesn't unnecessarily drive you into crew overtime. Beware of late nights, early mornings and long breaks that stretch your days later than they need to go.
Sometimes overtime is unavoidable (especially on weekends,) but often it's the result of simply not paying attention. Early on, ask your audio/visual company how and when they start charging for overtime. Even if you can't avoid the overtime entirely, at least you won't discover any expensive surprises when the bills come in.
A few more general ideas:
Always include both page numbers and line numbers in your schedule.
Have one and only one "keeper of the schedule." All revisions are made by this person, and all updated schedule updates come from this person.
I said this in my previous blog, but it bears repeating—keep your schedule brief and simple. Don't substitute it for a work projects list, a script book, a shipping manifest or anything else.
Anatomy of a Schedule
Use a spreadsheet program like Microsoft Excel or Apple's Numbers to build your schedule. Your "keeper of the schedule" should be at least an intermediate user of the program.
These are the row and column headings that work best for me:

Let's quickly take a look at each element …
Line Numbers
Add your own line numbers. Your spreadsheet's row numbers will probably be too small to read. In Excel, you only need to type the first three line numbers, and then copy down to fill the remaining cells.
Start Time
Specify AM or PM. Don't bother with end times; they're obvious.
Length
Don't make readers do the math; include the duration of each presentation.
Script Numbers
The first number refers to the day, the second number refers to the order within that day. So the first script on the first day is #1-1. The second script on the first day is #1-2, and so on. This makes it easy to refer to scripts, the titles of which can sometimes get long and clunky. Also, as you save scripts to your hard drive, they'll automatically arrange themselves in show order.
Contact and Writer
The contact is the person who supplies the information to the writer who creates the script. These columns are useful in the weeks leading up to your event, but can go away once you're on site.
MC
You might also want to include whoever else is onstage in this column.
Presentation
Keep script titles short and simple. When naming scripts, be aware of titles that could refer to more than one presentation. For instance, "First Afternoon Closing Remarks," is a better title than, "Afternoon Closing Remarks," which could refer to any of your afternoon sessions.
Notes
Let this column be your catch-all column for all other pertinent information—awards, special considerations, etc.
Creating a Schedule with "Self-Correcting" Times
In Excel, when you change one time on your schedule, all the other times change correspondingly. This is why you use a spreadsheet like Excel rather than a word-processing program like Word.
It would be too complicated to write out the instructions on how to create this template here, but you can watch my free webinar, "How to Create an Event Schedule in Excel," to learn exactly how to do it.
If you need help with your event planning, we're working alongside many companies in direct selling, helping them develop a seamless event planning process. We'd love to help you, too. Contact us now and let's schedule some time to discuss your company and its best next steps.
Related Resource

About Dick Wilson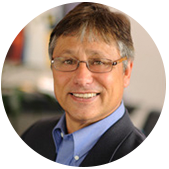 Dick's handy combination of both left and right brain abilities enables him to offer an eclectic menu of creative, production and organizational talents. As Marketing Director for Dorling Kindersley Family Learning, and before that, Director of Presentations for Tupperware, Dick has over 20 years experience managing budgets, projects and people, while implementing corporate objectives.
Because Dick's an accomplished print writer, audio/video copywriter, promotional writer, script & speech writer, director/producer of conventions & events, he can craft an effective message in almost any medium. He understands how to motivate, inform and entertain a direct sales audience.