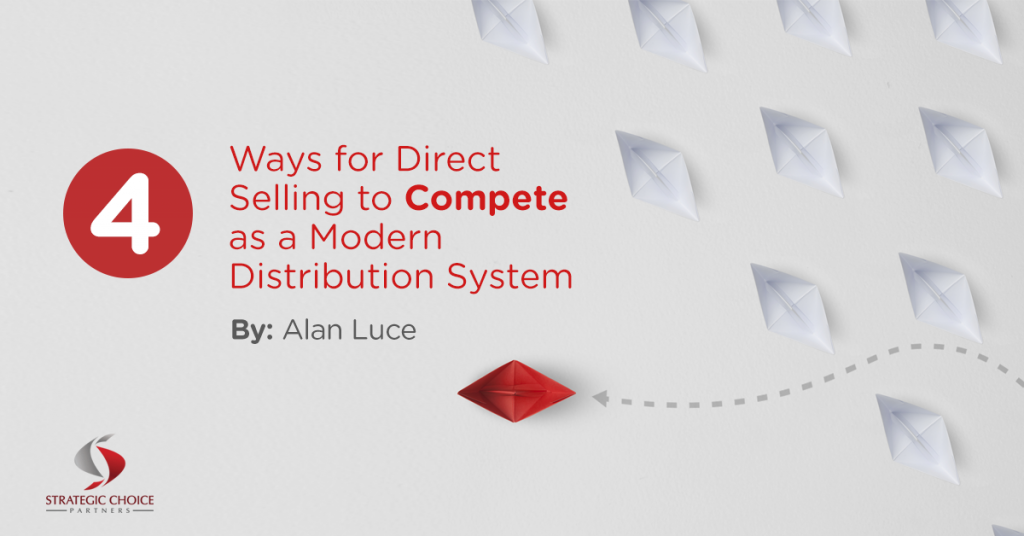 Sooner or later this question pops up just about every time I have a conversation with a direct selling executive these days:
What will direct selling look like in 5 years? 10 years? Can we compete with the online sales onslaught? If so, how?
As a method of distribution, direct sales has some real challenges ahead. However, let's take a look at the basic competitive advantage direct sellers have always had over traditional fixed-location retailers.
Alan Luce, Co-Founder and Managing Principal of Strategic Choice Partners, discusses direct selling's traditional strengths and four key ideas to create or regain our competitive advantage, in his guest article on the World of Direct Selling News titled, "4 Ways for Direct Selling to Compete as a Modern Distribution System." Be sure to read the full article.
3 Competitive Advantages
Direct selling's traditional strengths were built around three competitive advantages:
Customer access to sales representatives in your neighborhood or at work meant convenience to buy outside of normal store hours.
The value of a product recommendation and endorsement from a neighbor, friend or co-worker. We had a form of face-to-face social media for decades before Facebook came into being.
The credibility of evangelizing sales people endorsing their company's products and services to family, friends, neighbors and co-workers.
In fact, it could be argued that the best online retailers took a cue from the best direct sellers when it comes to offering around-the-clock access and convenience. The Amazons of the world knew that if they were going to overcome the online customers' lack of ability to touch and feel the merchandise, they had to compensate with access and service.
Dig into the details of each of these principles by reading the entire article now at World of Direct Selling News (and be sure to subscribe to their newsletter if you haven't already).
We're working alongside many companies in direct selling, helping them create or regain their competitive advantage to better compete with the modern distribution system. We'd love to help you, too. Contact us now and let's schedule some time to discuss your company and its best next steps and beyond.
Related Content

About Alan Luce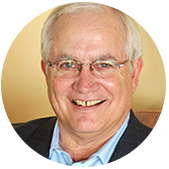 Alan Luce is a veteran direct seller and senior management executive at major companies like Tupperware and PartyLite gifts.
He was the founder & CEO of Dorling Kindersley Family Learning, which became a $40 million business in its first 4 years. Today he's a consultant to more than a hundred direct selling companies, from start-ups to major powers such as Princess House, Avon and Amway.
An expert in compensation plans, startup strategies and sales management programs, Alan sits on the boards of numerous direct sales companies. His many honors include induction into the Direct Selling Association Hall of Fame and the Direct Selling Education Foundation's Circle of Honor.
Learn more about Alan on his bio page, and contact us at info@strategicchoicepartners.com if you'd like to discuss how Alan and SCP can help your company.