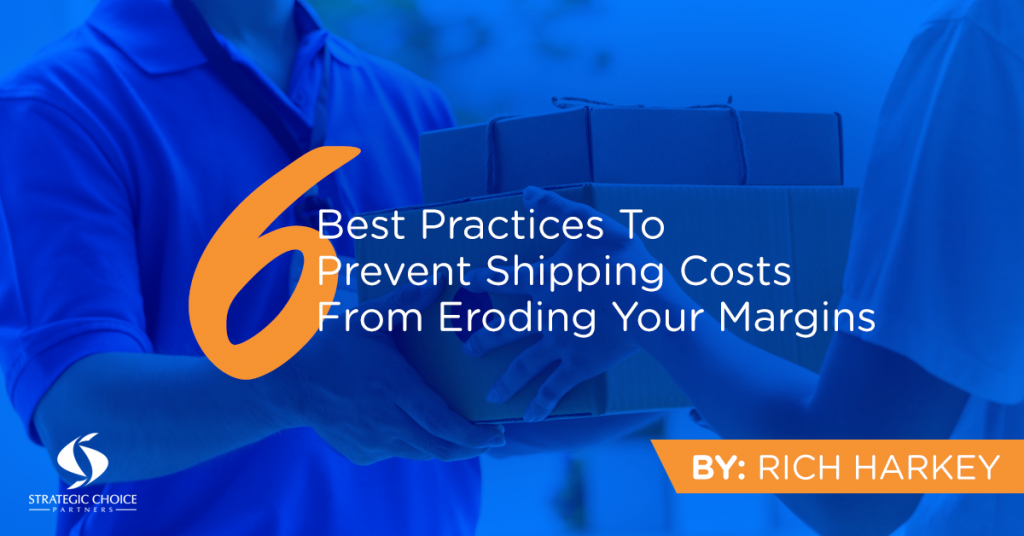 Businesses have grown to depend on parcel shipping as a lifeline to consumers and clients. The days of just slapping on a shipping label and sending off a package have given way to a complex maze of service levels, pricing, and intricate fees and surcharges.
Over the past decade, UPS & FedEx have increased their ground tariff rates 75% and their air tariffs 81.8%. Those aren't exactly small numbers. What's worse, is these figures do not include the infamous Dimensional Weight pricing changes of 2011 and 2015. In order for you to become a savvy shipper, equip yourself with these helpful best practices to mitigate the carriers' seemingly never-ending price hikes.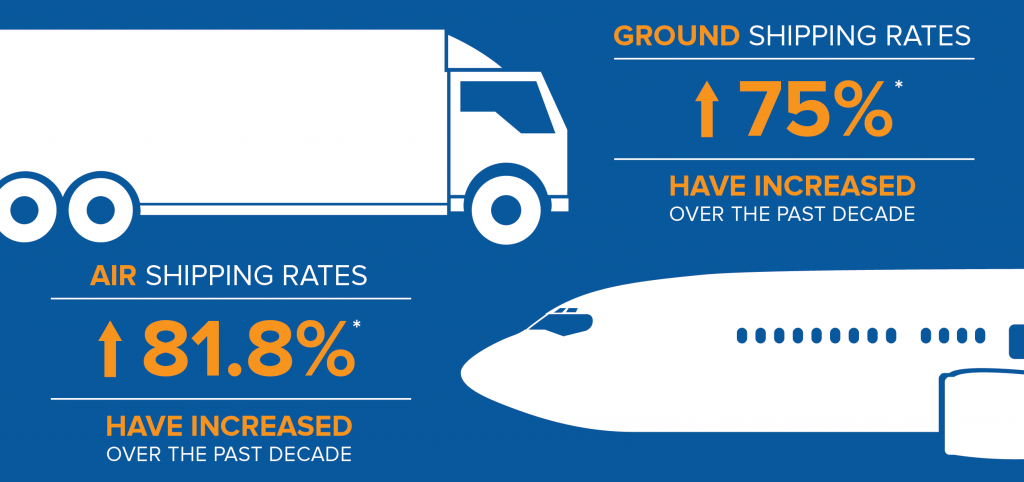 #1) Know and Understand Your Shipping Data
While this may seem like a no-brainer, it is often overlooked and/or dismissed. A fundamental understanding of your shipping data is paramount to solid logistics decision-making. Reliable, accurate data can come from a variety of sources with the most obvious one being the carriers themselves. Think of UPS and FedEx as the Google of your shipping data. If you use them, they collect and store detailed information about you…lots of it!
Although carrier provided shipping intelligence isn't the best option if you're in a rush, it's a good source for valuable insight into characteristics like average weight and zone, cost per shipment and cost per pound, service level usage, zone density, actual vs. billable weight, package density and effective incentives. All of this information can help drive decisions like opening, closing, moving or re-allocating of your distribution center footprint. Or it could be used to help standardize your box sizes and packaging procedures by better understanding your package density.
If you're interested in real-time, ad-hoc capabilities to help aggregate and analyze your carrier data, there are definitely limitations to carrier provided reporting. Consider investing in a TMS system or outsourcing this function to a third party data/ analytics vendor. No matter your choice, remember that good data equals better decisions.
#2) Focus on Delivery Guarantees, Not Service Levels
It's safe to assume that air shipping services are the best option for the quickest delivery…right? Not exactly!
What you might not know is that in certain cases, that same shipment could have shipped ground with the SAME time-in-transit guarantee, for much cheaper. By understanding how delivery guarantees apply to deferred services, you can effectively control your higher cost air services without compromising delivery commitments. The practice of shopping dates, instead of service levels, will help guide you towards making more informed purchasing decisions regarding service level optimization. Consider using technology to enforce your shipping policies, ensuring the smartest and most economical purchasing decisions are made for every shipment.
#3) Consider Alternatives to Traditional UPS/ FedEx Services
Life exists outside of the UPS/ FedEx oligopoly! Thankfully there are a slew of other (somewhat lesser known) alternatives that can make sense to use in certain situations, typically resulting in big savings.
Hybrid Services
Hybrid (sometimes called final-mile) services, like Surepost or Smartpost, rely on FedEx/UPS for the first leg of the shipment journey, with the USPS stepping in to complete delivery. Hybrid services are less expensive than UPS/FedEx ground, but come at the cost of forgoing a guaranteed delivery date.
Post Office
Another option is the Post Office. This is a great alternative for low-weight, low-value, residential shipments.
Regional Carriers
Lastly, there are a handful of reliable regional carriers across the U.S. The "regionals" typically offer a larger next day delivery footprint with fewer surcharges. No matter which carrier mix you use, be sure to constantly evaluate your options…all of them!
#4) Understand Dimensional Weight and Package Density
The Dimensional Weight (DIM) changes that UPS & FedEx rolled out in 2011 and 2015 are two of the most impactful increases the carriers have made in recent decades. Understanding the current DIM rules and package density can have a tremendous impact on your operations. For example, are you aware that all UPS/FedEx shipments (including ground packages under 5184 cubic inches) are now subject to DIM weight? By evaluating your DIM characteristics in relation to how and what you ship, you'll gain a concentric view to how your operations have been impacted and how to mitigate some of those changes.
Best practices to help minimize the effects of DIM weight include: optimizing & standardizing packaging, auditing your shipping billing for non-standard DIM charges, and negotiating a custom DIM divisor and/or a custom cubic threshold.
#5) Negotiate Your UPS/ FedEx Rates Like A Pro
UPS and FedEx sell parcel shipping contracts that maximize carrier profits. One of the MOST effective ways to reduce shipping costs and avoid paying more than you should is to ensure your carrier agreement is optimized specific to your characteristics. While negotiating your parcel carrier contract(s) may seem straightforward, in reality, it's a modern day David vs. Goliath, but most often with a not so happy ending for David.
Consumers are not only faced with limited alternatives but are also pitted against a team of managers and analysts supporting your carrier rep and driving margin from behind the scenes. A well thought-out and properly executed plan is paramount to achieving savings when it comes to renegotiating your carrier contracts.
Know your shipping data…your carrier will use this information against you.
Leverage non-incumbent competition. Your carrier is more likely to reach deeper into their pockets if you successfully create a competitive environment.
Don't focus solely on service level improvements. Everything is negotiable, including accessorial fees, minimum charges, etc.!
Be aware of the common contract "gotchas," including service guarantee waivers, early termination clauses and minimum charge increases.
#6) Catch & Recapture Carrier Invoice Errors
Virtually every carrier shipping invoice contains errors and refund eligible shipments. As a result, most shippers unknowingly overpay their carriers to the tune of 1% – 3%. Although identifying carrier errors without technology is a laborious, next-to-impossible task, familiarizing yourself with the most common credit opportunities can help put some of that money back in your pocket.
For example, late shipments (aka service failures) account for approximately 80% of any recovery potential. A common myth is that UPS and FedEx automatically credit shippers for late shipments…this is NOT true! At a minimum, shippers should be auditing for late shipments. This can be done internally using either a carrier provided tool, an internally developed tool or a free web tool.
About Rich Harkey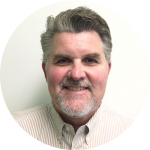 With 27 years of experience working in the transportation/logistics industry, Rich brings a wealth of experience, knowledge and perspective that is of great value to Strategic Choice Partners and its clients.
His goal within the transportation/logistics industry over the past 27 years has been to assist all clients to become more efficient and drive costs out of their systems. This has been achieved through Common Carrier Freight & Small Parcel Rate Negotiations, Customer Relations, Business Strategy Planning, Supply Chain Management, Fact Finding, and Vendor Compliance.
Learn more about Rich on his bio page, and contact us at info@strategicchoicepartners.com if you'd like to discuss how Rich and SCP can help your company.