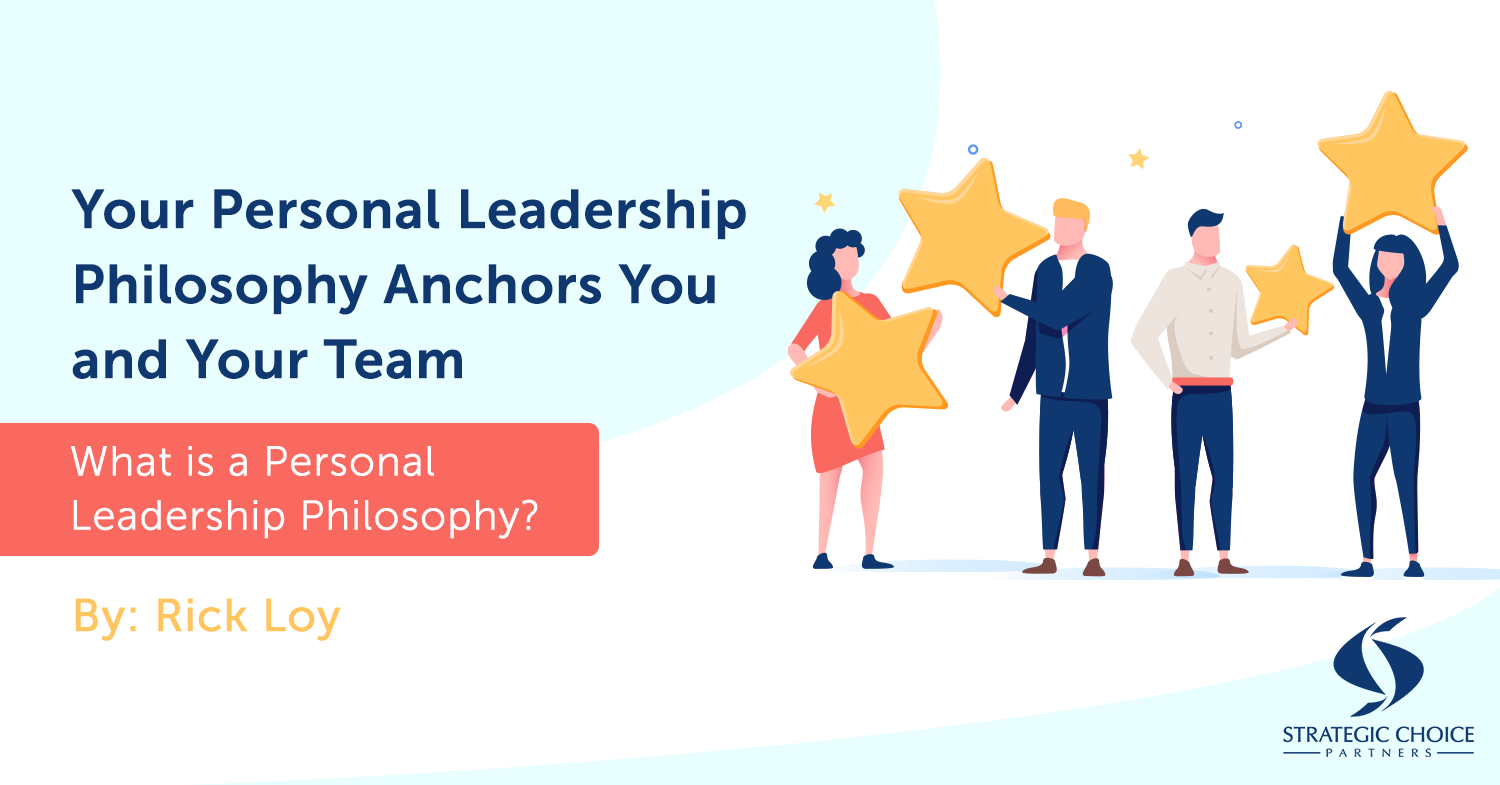 This is the first article of an ongoing series by Rick Loy, titled "Your Personal Leadership Philosophy Anchors You and Your Team."
Ever found yourself looking for a new, different, exciting idea to re-ignite your team's best creative energy and efforts? Virtually everyone in leadership has been right there; you're in good company!
Nothing wrong with it at all; maximizing all the ideas you can create and all you can "borrow" is part of the role, it definitely has its place. Yet, it can be an oppressive task-master—and an energy-drain over time—if it becomes the "go-to" solution for everything.  
Techniques, campaigns, strategies, etc., are helpful, if not vital. Yet, under all that, you AND your team need something more foundational and constant to anchor the work, keep the team mentally/emotionally engaged, and retain continuity of purpose and mission.  
There is a pathway for this. It's not mysterious or accessible to only a certain few. It's fully in your control as the leader. You can employ it beginning today.
It's your Personal Leadership Philosophy.
Create Your Own Standard
Have you read Boundaries for Leaders, by Dr. Henry Cloud? I consider it a "must-read" for any leader; golden nuggets on every page. In the 2nd chapter, Dr. Cloud posits two key concepts relevant to our topic here:
The Leader is "ridiculously in charge."
Leaders "get what they create and what they allow."
Both are true, and it's likely you can validate that in your own experience and via observation of the experiences of others. So, your personal leadership philosophy is far more than a good exercise; it's foundational to the entire structure and direction of your leadership journey. Remember, your leadership effectiveness will be measured/assessed by some standard: why not create your own now and assure that you are working from a chosen and adopted strategy?
Go Beyond Your Title
Most leaders have a title or designation that identifies them as the one responsible for the team, their effectiveness and efficiency in their assignments.
Hopefully, the leaders' influence with team members goes far beyond the title. It should, and can … IF that's part of the intentional choices you make in your leadership philosophy.  
Remember the scope of what a leader does:  
Setting the vision/direction for the goals to be achieved
Painting a picture of a better future for everyone as the result of that achievement

 

Establishing/maintaining the principles and values that will frame the process
So, I submit to you that your personal leadership philosophy matters in more ways than you may currently see.  
You are in charge.
You will get what you create and what you allow.
Design as much of that as you can NOW.
So, What is a Personal Leadership Philosophy?
First, it's a choice. You choose or have chosen the specific leadership style, model and philosophy that will guide your work with others. Those choices are guided by your beliefs, values and principles, in harmony with the larger organizational values. They reside in your head/heart and enable you to be authentic and congruent in your engagements with others. 
---
These choices equip you to respond to people, stressors, situations and opportunities with an internal framework that is empowering for you and your team.
---
They form the framework for your actions and decisions as you go. They can begin to support the team atmosphere you want to establish and support a healthy, high-performing team.  And over time, all this becomes the culture for your team.
Second, you set the foundation for what you will be and do, what you won't be and do, what you value, what you will expect from others, and what others can expect from you. When every team member knows these things, most will get on board.
The benefits are obvious:
The values are clear

 

The expectations are clear
The targets are clear
The boundaries are clear
Third, it's safe to say we've all been influenced in these considerations by many others. They were good role models or not-so-good; powerful and commanding personalities, or quiet "background" people; decisive or indecisive; self-centered or servant leaders; "hip-shooters" or careful strategists; and more. Whatever that was/is for you, there is a time when you as a leader must define and own your leadership style. It's the basis of competence and confidence. If you haven't done it yet, the time is now.
Clarity comes from the top; if the leader is clear, the team can be clear.
***An absolutely terrific overview of leadership styles, models and philosophies is found on bookboon.com, written by Sarah Simpson and titled The Styles, Models & Philosophy of Leadership. It can help you make or refine your choices.
Some Examples of a Leadership Philosophy
You may be very familiar with developing a personal leadership philosophy, or you may not. Either way, absorbing the concept itself can help and set the stage for developing your own. 
There are four very recognizable, highly-effective leaders who provide big-picture concepts and help provide interviews, observations and books worth your time. 
They are Cynthia Marshall, CEO of the Dallas Mavericks; Sam Walton, Founder of Walmart, General Norman Schwarzkopf for the US Army and former NFL Coach Tony Dungy.
There's much to learn from these brief but powerful insights and even more in the complete articles and books noted for each one. Let them stir your creative and aspirational energy:
Cynthia Marshall
Cynthia (Cynt) Marshall states her values as respect, integrity, fairness, fun, authenticity, action, teamwork, faith, family, health, an inclusive culture, and a "speak-up" culture. (Dallas Morning News, 12/26/2018, reported by Cheryl Hall; alumni.Berkeley.edu, 9/20/2018, article by Kelly Dunleavy O'Mara)
Sam Walton
Sam Walton set in place 10 Leadership Style rules for his organization:  
Rule #1 – Believe completely in your business; no wavering.
Rule #4 – Communicate everything you can to your partners.
Rule # 6 – Listen to everyone in your company.  Everyone has a voice.
(Joseph Chris Blog, 10/1/2015, JosephChris.com; Made in America, by John Huey)
How deep is your commitment to leading well?
General Normal Schwarzkopf
General Norman Schwarzkopf modeled 4 Leadership Principles and 8 Rules of Learning in his career:
Principle #1 – Be a person of character; in times of crisis people follow character.
Rule #2 – Value feedback. People must be able to speak up.
Rule #4 – Set high standards and expectations. Set people up to succeed.
Rule #5 – Clarify expectations; be certain everyone knows the targets.
(ElephantatWork.com, 5/17/2012, by Lynn Dessert; It Doesn't Take a Hero, by Norman Schwarzkopf)
How comfortable are you with respectful, direct feedback?
Tony Dungy
Tony Dungy values the "7 E's of Enhancing Potential in His Leadership Journey: Engage, Educate, Equip, Encourage, Empower, Energize and Elevate." (The Mentor Leader, by Tony Dungy).
Which one is your top strength, or weakness?
One of the greatest assets you have in establishing a personal leadership philosophy is the examples available to you across the spectrum of life and business. The leaders above can help you clarify your thinking, and each of them emphasizes the primacy of modeling and regularly reinforcing your chosen beliefs, values and principles. That's how you drive them deep and create a culture that embraces them.  
The concept is coming clear for you … you're beginning to see why it matters, how it empowers you and what value it can bring to your leadership journey.  In the next article of this series, we will dig into how to develop your own personal leadership philosophy.

About Rick Loy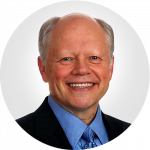 With over 20 years as a Senior Executive for one of the nation's leading direct selling companies, Rick Loy brings a wealth of knowledge and experience to Strategic Choice Partners.
From 1998 through 2019, Rick led the sales, training and field development efforts at AdvoCare, establishing what has long been revered as one of the most comprehensive Distributor training strategies in direct selling. Rick also served on the board of the Direct Selling Education Foundation for three years.
Learn more about Rick on his bio page, and contact us at info@strategicchoicepartners.com if you'd like to discuss how Rick and SCP can help your company.