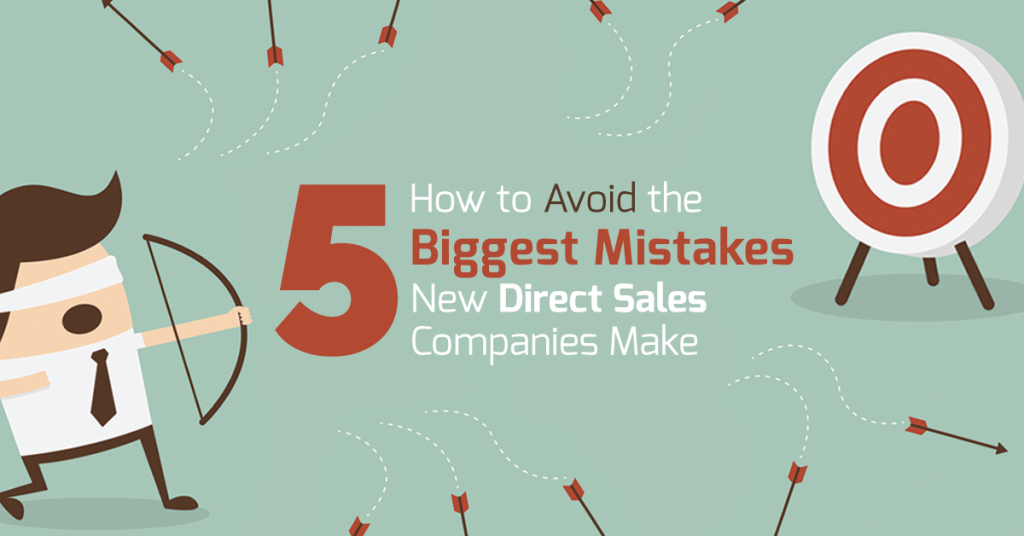 Every company has their own challenges, opportunities, advantages and disadvantages. But there are some patterns that become pretty consistent across the board. Whether your company is new, established, mature or in the climb, this is true.
Alan Luce, who has been in the direct selling industry for over 40 years, and Brett Duncan walk through the most common obstacles new companies face, and what you can do to avoid them. While this webinar is focused on NEW companies, the principles apply to ALL companies.
Get Instant Access to this webinar and many others. Create your free account now!
Overview of the 5 Mistakes
Overly optimistic sales growth forecast – Some companies take off like a rocket and drive a lot of sales, but unfortunately, most companies don't do that. Most companies grow with relatively small steps. For example, Pampered Chef didn't hit $1 million in sales until it's 5th year. Instead of focusing too much on how many people you can recruit in the first year, check out the webinar to figure out what you should focus on instead!
Poor inventory management – This mistake upends more companies than anything else, which is why you should take it seriously. When items are out of stock or they are back ordered, you are leaving a negative impression in your customers' minds, which makes a negative impact on your sales. In the end, it is better to only offer 15 products with good inventories than offer 30 products with thin inventories.
Adopting the wrong compensation plan – You would be amazed at how often this happens. It can be tempting to copy the compensation plan of a fast growing company, but in reality, that plan may not fit your marketing system. The copied plan payout may be too rich for your margins to sustain. Did you know: Some popular plans are now under scrutiny by regulatory authorities? Learn more about this in the webinar.
Building an in-house warehouse and distribution function – Sure, 15 or 20 years ago, building an in-house warehouse was almost mandatory, but today, you have plenty of options. There are many experienced third-party providers that serve direct sales companies. Third-party providers offer many financial, service and management time advantages. They have experienced staff, multiple locations and can offer great discounts for FedEx and UPS shipping rates.
Lack of attention to customer and field services – Let's get real. People will contact your customer service representatives VERY often. The gold standard of customer service is being set by the best online retailers. They offer access and complaint resolution on a 24 hour 7 days a week basis. Check out the webinar to figure out what direct sellers need to do to compete.
Learn how to AVOID these 5 mistakes on the webinar. Set your business up for success and save yourself the headache. We've done the heavy lifting for you. All you have to do is gain the knowledge, which we clearly present in this exclusive webinar.
Gain Access to the FREE Webinar
Create your own free account at strategicchoicepartners.com/join.
Instantly download this webinar along with many other direct selling resources!