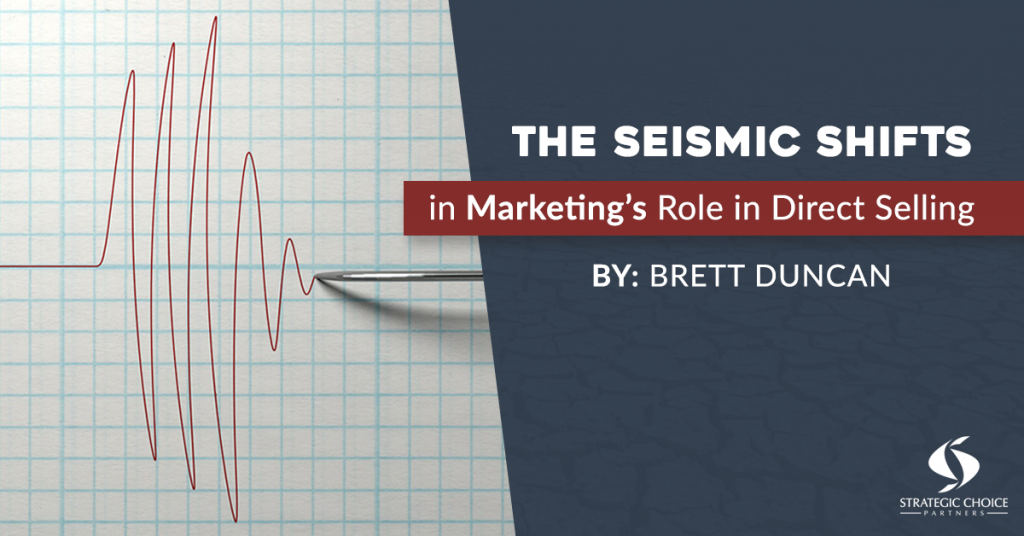 "Marketing doesn't matter for a direct selling company."
Have you ever heard this one before? If you've been working in direct selling for more than ten years, there's a good chance you've heard someone say this outright, or at least imply it. In fact, that person may have even been you.
Brett Duncan, Co-Founder and Managing Principal of Strategic Choice Partners, explores a few of the most obvious shifts we've seen in marketing over the last ten years in his guest article on The World of Direct Selling titled, "The Seismic Shifts in Marketing's Role in Direct Selling." Be sure to read the full article.
When the Shift Happened
Some marketing departments work best with a sales support-centric mentality. But what became very apparent around 2006 was that marketing was becoming a lot more important in direct selling than it ever had before. Companies were considering areas that had been largely ignored in the past. Good marketing was no longer a bonus; it was a must-have.
Major Shifts in Marketing
Brand and Target Markets Matter
Brand Awareness Is Even More Important
Packaging May Matter More in Direct Selling Than Any Other Channel
Dig into Digital
…and more!
Dig into the rest of the major shifts in, "The Seismic Shifts in Marketing's Role in Direct Selling."
Want to learn how you can apply these tips? We're working alongside many companies in direct selling, helping them supercharge their strategic planning process for 2018. We'd love to help you, too. Contact us now and let's schedule some time to discuss your company and its best next steps.
Related Content

About Brett Duncan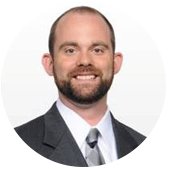 Brett is a founding partner with Strategic Choice Partners, and an experienced executive specializing in marketing, communications and digital strategic consulting.
He worked for his first direct sales company two days a week while still in college packing shipments in their warehouse from 5 until midnight. He began at the entry level of the marketing department at AdvoCare, International in 2002, rising to the position of marketing manager before he left in 2007. In 2009, he joined Mannatech as Sr. Director of Global Online Solutions. He was then promoted to Vice President of Global Marketing in 2011.
Learn more about Brett on his bio page, and contact us at info@strategicchoicepartners.com if you'd like to discuss how Brett and SCP can help your company.