There are many things that direct selling companies share in common, but probably nothing more than the national convention.
If we're being honest, our businesses are truly driven by what occurs leading up to our national conventions and what happens after them. Whether you have a single conference once a year or several throughout the year, as you work at the home office of a direct selling company, you know too well how these events essentially dictate just about everything else you do.
I often joke that, no matter what your title may be at your company, all direct selling corporate staffers could work as event planners at other companies. And to be clear, that in no way belittles what our event planners do; it's amazing what the real pros are capable of. It just means that come convention time, we all toss our titles aside and take on a slice of managing an event. It's a fun and action-packed part of the job.
Common Mistakes We Make
Given the importance of events, and conventions in particular, to the success of our businesses, I'm often surprised how poorly we plan for these events. While our execution is incomparable, I see so many companies scrambling to make it all happen, waiting until the last minute to make critical decisions that can impact the entire event.
More importantly, I find it interesting how often we aren't actually clear on what we want these conventions to accomplish, from a strategic perspective. Are they just something we always do or is their a clear purpose and vision for each event?
Strategic From the Start
A few years ago, I started walking my clients through a four-part planning process to help them streamline their convention planning and ensure it was aligning with clear company objectives.
I personally had struggled with doing this when I was a corporate executive and had witnessed many others do the same. It was always so easy to jump into the weeds of the planning and inadvertently skip the strategic thinking.
What speaker should train on this topic?
How much time do we carve out for recognition?
How long will General Session 2 be?
Who is our keynote speaker?
What print materials do we need to hand out?
What does the registration packet consist of?
What time will we end on the last day?
These are all very important questions. They just aren't important questions at the beginning of your planning process.
Brett Duncan, Co-Founder and Managing Principal of Strategic Choice Partners, lists out four critical questions you must answer in the early stages of your convention planning to ensure your event is successful in his guest article on The World of Direct Selling titled, "4 Critical Questions That Determine Your Convention's Success." Be sure to read the full article.
Webinar: Strategic Planning Done Right
If you want to dig deeper into strategic planning, check out our free webinar titled, "Strategic Planning Done Right." Brett Duncan will share simple ways any direct selling company can get the most out of their planning process. Learn specific techniques and guidelines you can use to improve the planning process at your office.
Sign up for a free account, and watch this quick 30-minute webinar right now. You will also gain access to all of our free webinars!

About Brett Duncan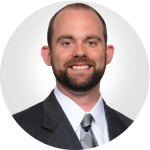 Brett is a founding partner with Strategic Choice Partners, and an experienced executive specializing in marketing, communications and digital strategic consulting.
He worked for his first direct sales company two days a week while still in college packing shipments in their warehouse from 5 until midnight. He began at the entry level of the marketing department at AdvoCare, International in 2002, rising to the position of marketing manager before he left in 2007. In 2009, he joined Mannatech as Sr. Director of Global Online Solutions. He was then promoted to Vice President of Global Marketing in 2011.
Learn more about Brett on his bio page, and contact us at info@strategicchoicepartners.com if you'd like to discuss how Brett and SCP can help your company.