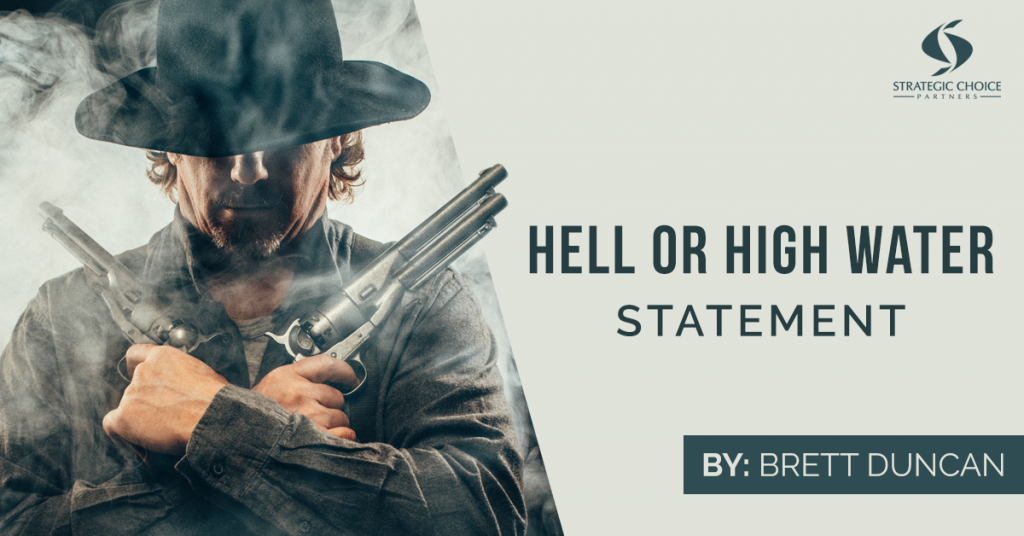 Let me blunt. Your problem isn't ideas. It's not social media or your website. It's not even customers.
Your problem is commitment.
Your problem is you confuse business with busy-ness. You think success is measured by the size of your to-do list. You think the best option is lots of options.
And you're confused when it comes to commitment.
Don't worry; you're not alone. This isn't just a "business thing." It's a human thing. People logically know that focus and commitment are effective, but they don't really believe it. So they don't do it.
The Commitment Statement
Here's how you can cure your commitment issues: create a "hell or high water" statement. You know, a sentence that starts like "Come hell or high water, we're gonna do this." A line in the sand that promises that this thing is gonna happen regardless of what else goes on.
The term "hell or high water" came from cattle drives, where cowboys would wade through rivers and suffer through the prairie heat on their way from Texas to Kansas. But it didn't matter, cuz come hell or high water, that cattle was gonna end up in Kansas.
I bet those cowboys would even throw in some profanity, just to make the point.
This is exactly what you have to do. Figure out that handful of stuff that will make the biggest difference. Commit to it. Then make a "hell or high water" statement out of it.
"Come hell or high water, I'm launching our training site next month."
"Come hell or high water, I'm blogging three times a week this year."
"Come hell or high water, we're gonna increase customer retention by 10% this year."
Want an idea to actually happen? You gotta sell out to it. You gotta commit. Come hell or high water.
Related Resources

About Brett Duncan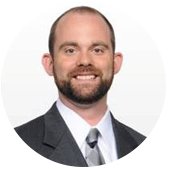 Brett is a founding partner with Strategic Choice Partners, and an experienced executive specializing in marketing, communications and digital strategic consulting.
He worked for his first direct sales company two days a week while still in college packing shipments in their warehouse from 5 until midnight. He began at the entry level of the marketing department at AdvoCare, International in 2002, rising to the position of marketing manager before he left in 2007. In 2009, he joined Mannatech as Sr. Director of Global Online Solutions. He was then promoted to Vice President of Global Marketing in 2011.
Learn more about Brett on his bio page, and contact us at info@strategicchoicepartners.com if you'd like to discuss how Brett and SCP can help your company.