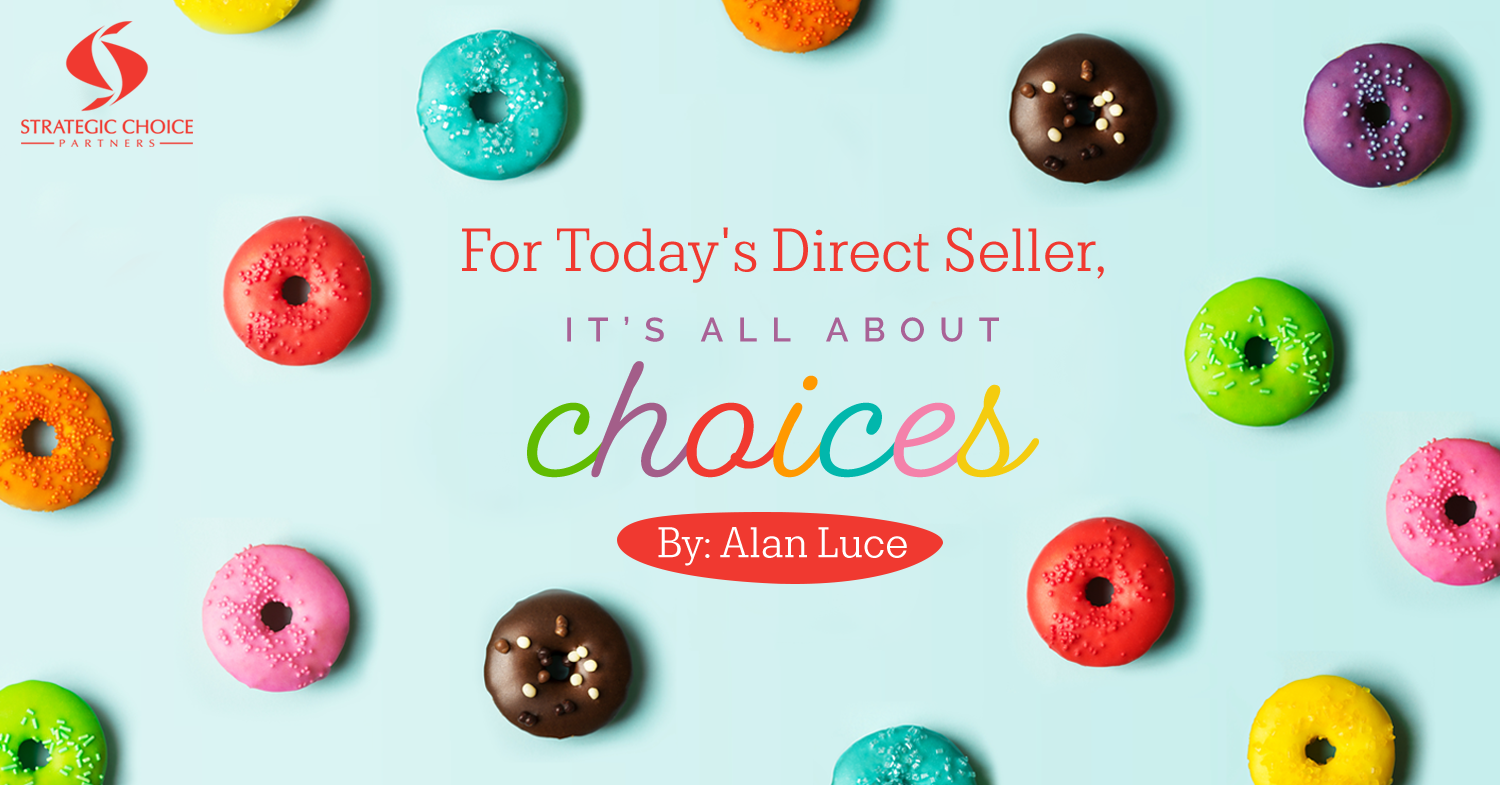 Today's successful direct selling company understands that what their customers and potential sales people want is "choices."
The 3 Best Choices to Offer
As customers, they want and increasingly demand to be able to choose when, where and how they interact with a business to buy everything from cotton swabs to automobiles.
That demand to choose when, where and how they interact with a business or a product is why you can now buy everything online, including cars and houses!
That is why big box stores are moving toward operating on a 24-hour basis in many urban and suburban areas. That is why it is becoming more and more common to be able to access a human customer service rep who can sell you a product or an airline ticket, give you selection advice or resolve your complaint or process your return at 2 am in the morning.
Alan Luce, Co-Founder and Managing Principal of Strategic Choice Partners, explains how choices can set your direct selling company apart from online retailers and brick and mortar stores in his guest article on The World of Direct Selling titled, "For Today's Direct Seller, It's All About Choices." Be sure to read the full article.
How Times Have Changed
Starting in the 70's, blue laws requiring businesses to shut down on Sundays began to be repealed. Early moderately-priced stores like Sears and Kmart started to extend their hours later on into the evening and seven days a week.
By the 80's, some Big Box stores and supermarkets were experimenting with being open 24 hours a day. The best direct mail marketers were promoting that their service reps were available by phone for more and more hours of the day and night.
With the advent of the Internet, companies selling products and services online figured out that they could have a competitive advantage over their brick and mortar competition simply by offering more hours of access to buy, talk or get problems solved.
Learn more about the advent of choices in Alan's article, "For Today's Direct Seller, It's All About Choices."
How to Increase Your Company's Choices
Want to increase the amount of choices your company can offer? We're working alongside many companies in direct selling, helping them grow their businesses through providing more choices. We'd love to help you, too. Contact us now, and let's schedule some time to discuss your company and its best next steps.
Related Resource

About Alan Luce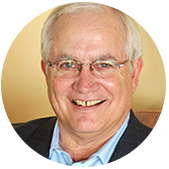 Alan Luce is a veteran direct seller, formerly the senior management executive at major companies like Tupperware and PartyLite gifts.
He was the founder & CEO of Dorling Kindersley Family Learning, which became a $40 million business in its first four years. Today he's a consultant to more than a hundred direct selling companies, from startups to major powers such as Princess House, Avon and Amway.
An expert in compensation plans, startup strategies and sales management programs, Alan sits on the boards of numerous direct sales companies. His many honors include induction into the Direct Selling Association Hall of Fame and the Direct Selling Education Foundation's Circle of Honor.
Learn more about Alan on his bio page, and contact us at info@strategicchoicepartners.com if you'd like to discuss how Alan and SCP can help your company.