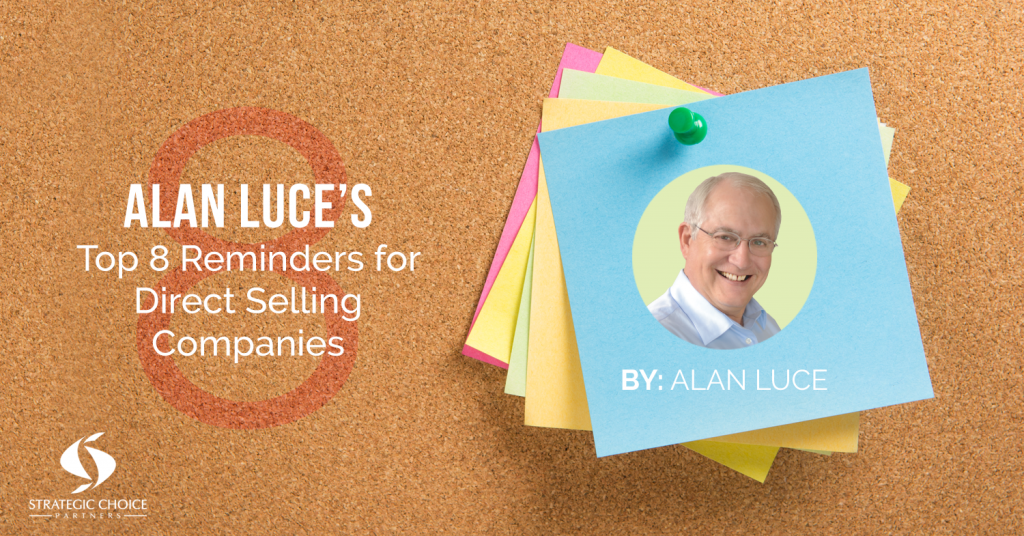 Decades of experience has led me to much success, but more importantly, some failures. These failures have taught me more than I could have learned through only succeeding, which is why I want to offer my most valuable eight tips to help you succeed even faster.
We believe the direct selling industry flourishes because its foundation is based on people helping other people succeed. That's really why we share useful articles like this one, and so many others, in simple, bite-sized chunks.
With that spirit in mind, I'm going to summarize the biggest lessons I've learned in nearly 50 years of working in direct selling into eight straightforward tips. Each one of these tips can be applied to any direct selling company, no matter what your size may be.
Alan Luce's Top 8 Reminders for Direct Selling Companies
Always remember that your sales people are essentially volunteers who sell for you because they want to…not because they have to. Treat them right!
Your sales force members are your best customers. If they would not pay the price you are asking for the product, they will not sell it to their friends and neighbors at that price.
Selling products that have below average margins is always risky. Somehow the sales force always makes those low margin products best sellers.
It all starts with a great product! Great products can carry a weak compensation and marketing program. A great compensation and marketing program cannot carry poor product very far.
If you think you have a great idea for a party plan company, prove it by holding successful test parties and home events. I'm shocked how most companies don't do this, both during the launch period and at strategic intervals over their life cycle.  Prove your concept before spending significant amounts of money on inventory, people and systems.
No matter how smart, experienced and skillful you are, you will only get your initial sales and marketing materials about 75% right. Your sales force will teach you the next 25% in the next year or so (if you're smart enough to listen).
No matter how sophisticated and unique your compensation plan is, it only motivates the 10-12% of your sales force that's interested in leadership and full-time income. For everyone else, the mission, products, promotions and service are the motivators.
As company executives, once you choose the primary method you want your sales force to use to share products, do it yourself. If you want your sales force to hold parties, then hold parties yourselves. If you want your sales force to conduct one-on-one presentations, then do that yourself. If you want your sales force to leverage online selling or "online parties," then go out and try it yourself. Direct selling is a lead-by-example business.
Want to learn how you can quickly implement these eight tips? We're working alongside many companies in direct selling, helping them with field development, launching new programs, reworking compensation plans and much more. We'd love to help you, too. Contact us now and let's schedule some time to discuss your company and its best next steps.
Related Resource


About Alan Luce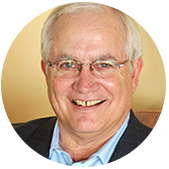 Alan Luce is a veteran direct seller and senior management executive at major companies like Tupperware and PartyLite gifts.
He was the founder & CEO of Dorling Kindersley Family Learning, which became a $40 million business in its first 4 years. Today he's a consultant to more than a hundred direct selling companies, from start-ups to major powers such as Princess House, Avon and Amway.
An expert in compensation plans, startup strategies and sales management programs, Alan sits on the boards of numerous direct sales companies. His many honors include induction into the Direct Selling Association Hall of Fame and the Direct Selling Education Foundation's Circle of Honor.
Learn more about Alan on his bio page, and contact us at info@strategicchoicepartners.com if you'd like to discuss how Alan and SCP can help your company.