As direct sellers, we may understand the power of storytelling better than anyone.
And while we certainly understand the importance of telling our story in a compelling and impactful way, it's not always an easy thing to pull off. In fact, we come across so many fascinating companies who are short-changing their story by not giving them the love and executional excellence they deserve.
Meet Clark Diemer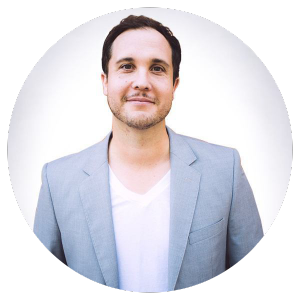 One of SCP's newest Associates, Clark Diemer, is a master at helping companies uncover the core elements of their story, and then finding new ways to bring them to life in a way that makes a difference. Clark is no stranger to direct sales. He worked as Marketing Program Director at Mannatech for several years, where he oversaw the company's video efforts and spearheaded their social entrepeneurial efforts. In fact, Clark and his video crew have been all over the world, filming at remote locations and orphanages from Guatemala to South Africa.
Clark started Diemer Marketing Group in 2014. He and his team are based in Cedar Hill, Texas (south part of Dallas), and provide creative marketing services to companies. A great deal of their work focuses on clients within direct sales. Clark and SCP managing principal Brett Duncan have been working together for years, so it made sense to add the Diemer Group's skills and experience to Strategic Choice Partners.
Clark and his team are well-known for their video marketing services, and also cover any all print and web design needs, as well as other creative services. We've posted a few videos Clark and his team have created below for reference.
Learn more about Clark here, and email us at info@strategicchoicepartners.com if you're interested in working with Clark (or anyone else at Strategic Choice Partners).
Video Samples
Clark in his team are proficient in all forms of video work, from animations to shoots and everything in between. You'll also see a video below of Brett Duncan explaining the power of video brochures in direct sales.

DG_Video Marketing – Why You Can't Be Left Behind from DIEMER MARKETING GROUP on Vimeo.
DG Demo Reel 2016 from DIEMER MARKETING GROUP on Vimeo.
SOCIAL BUSINESS 3.0 – Evolv Health from DIEMER MARKETING GROUP on Vimeo.
Roma Boots & Sadie Robertson Promo from DIEMER MARKETING GROUP on Vimeo.
M5M Recap – Guatemala 2016 from DIEMER MARKETING GROUP on Vimeo.
How Direct Sellers Can Use Video Brochures – Brett Duncan, Strategic Choice Partners from Strategic Choice Partners on Vimeo.