Creative Marketing Expert & Mixed Media Specialist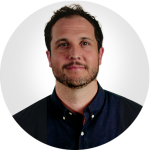 Clark Diemer leads Diemer Marketing Group, a diverse group of marketing professionals striving for excellence in the quality of their service, while working to ensure the best results for their clients. Direct sales companies of various sizes rely on their expertise for video production, website development, CSR initiatives, video brochure development and other creative marketing solutions.
Clark began working at Mannatech, Inc at the age of twenty-three and quickly found a true passion and unique skill set for
development
marketing strategies and tools that provided real results for the company and its global
distributer
base.
In 2012, he decided to bring this experience and passion to the Direct Sales Industry by starting Diemer Marketing Group.
From the initial client meeting to the final product, they take pride in their genuine and insightful approach to creating marketing assets that stay true to client's vision, while providing results that allows their business' to flourish.
Clark specializes in:
Video production
Video marketing
Cause marketing
Website development
Online marketing
Video brochures
Testimonials
The prospecting DVD created for Evolv distributors quickly proved the invaluable process and marketing strategy of Diemer Group. The dramatic increase in overall recruiting and sales was impressive.

Craig Smith /President, Evolv Health, LLC
Whether the project is big or small, Diemer Group's Creative, resourcefulness and tireless work ethic really makes things happen – with a sense of urgency that's on strategy and is on budget.

Joel Bikman /CMO, Mannatech, Inc
I can truly say that there are very few marketing professionals in the industry who have this amount of knowledge and hands-on experience in cause-based marketing. The video and content marketing assets that they have produced for Mannatech over the years, from countries such as South America, Guatemala and Mexico, have been essential to our company's brand promise.

Alfredo Bala /President, Mannatech, Inc