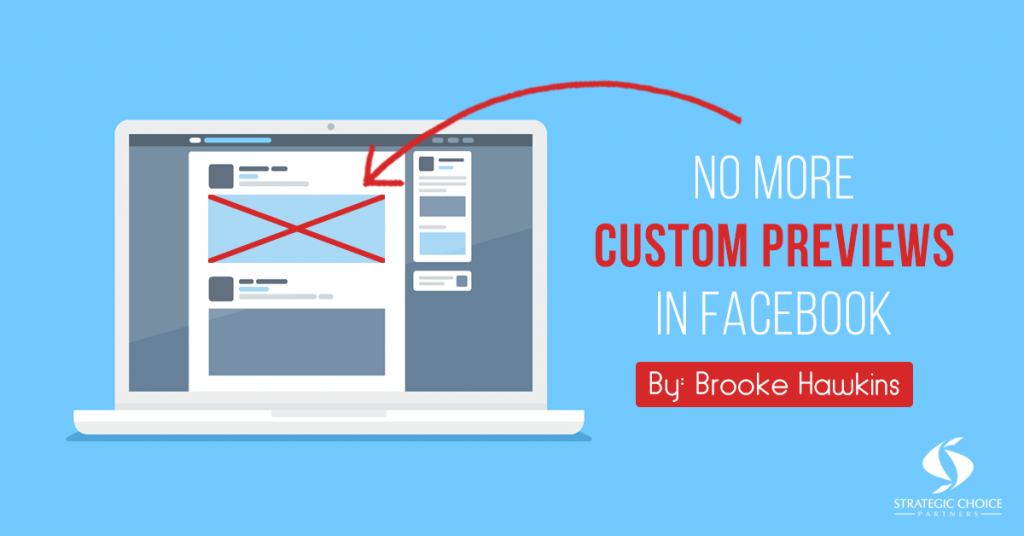 If you use Facebook for your business, there are some changes that are about to happen. Sadly, these changes will probably put a hiccup in your planning process, but they are better to know about now than not at all.
Earlier this year (2017), Facebook made some updates in an effort to improve its ability to measure real-time signals to make sure what YOU are sharing is authentic information.
According to Facebook, these updates were made to stop the false news epidemic that has infected their platform. 
As a continuation of this effort, Facebook made changes to its Graph API on July 18, 2017. If you're asking yourself, "What the heck is a Graph API? – I did the same thing.
I did my research, and if I told you, it would just be a bunch of technical jargon. So I'm simply going to tell you how this change affects you.
So What's the Update?
This update prevents publishers (you) from customizing link preview metadata before publishing. This means you will no longer be able to customize your image, title, description, etc. on your Facebook link previews.
This is your link preview: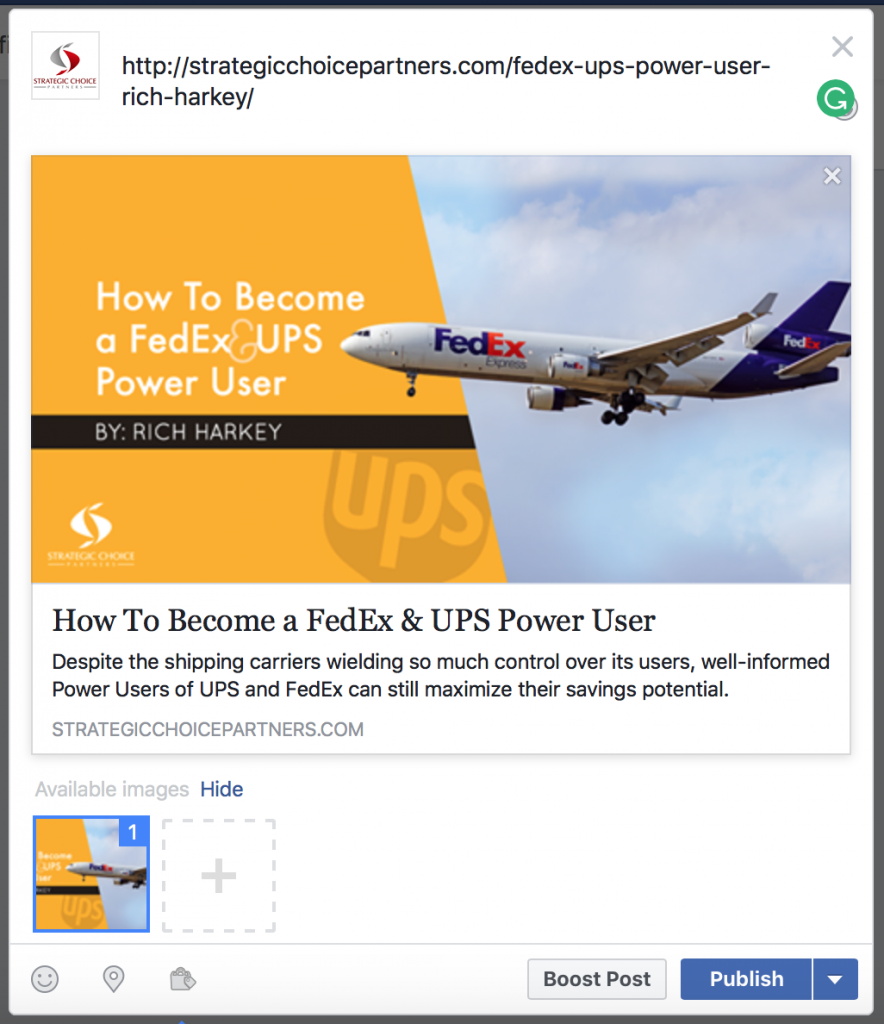 This is a big bummer because sometimes Facebook doesn't pull the right thumbnail, page title or description you want.
So, moving forward, you will need to take a look at your website and make sure the metadata is set up just how you like it.
Why is This Happening?
The reason this is happening is Facebook found that this feature was too easy to exploit, which is why they decided to eliminate it from their API.  It's understandable, but it's still unfortunate for those of us who are posting accurate information and just want our posts to look as professional and clear as possible.
But don't worry, you can still control the thumbnail images and titles that will show up in the link preview. You just need to revisit your website and input some information. On many website platforms, there should be an area where you can specify what you want to show up if that URL is shared on Facebook.
The Yoast Plugin
If you use a WordPress website, there is a plugin called Yoast. I would highly recommend downloading it! There is a free option that has many capabilities.
This plugin is primarily for improving your SEO, but it also serves others purposes. Along with editing your metadata, you can add keywords to your page, the plugin will count how many internal and external links you have and give you a readability score based on the Flesch Reading Ease scale, along with plenty more features.
If you don't have a WordPress website, it might take some coding knowledge to be able to set up your metadata correctly, but start your search now, and you might be surprised by an easy fix.
Stay Updated
Facebook announced they are working to find other solutions so we can still share our customized content. To keep up to date, follow along on Facebook for Developers. Since their announcement, there is a 90-day time period until this change takes full effect.
If you have any questions, feel free to reach out to us by filling out the form on our Contact Page.
Related Content

About Brooke Hawkins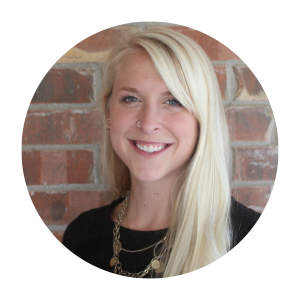 Brooke Hawkins helps companies get clear on their brand through graphic design. Originally from Flower Mound, TX, Brooke moved to Norman, OK, to attend the University of Oklahoma, where she graduated with her bachelor's degree in Advertising.
Whether it is helping companies with their online presence with social media and web design or creating print materials and tradeshow designs, Brooke is well-versed in both.
While Brooke specializes in graphic design, she also has a knack for social media management and writing, which complements her as a marketer. She has helped start-up companies discover their brand as well as rebrand companies struggling with direction.
Contact us at info@strategicchoicepartners.com if you'd like to discuss how Brooke and SCP can help your company.