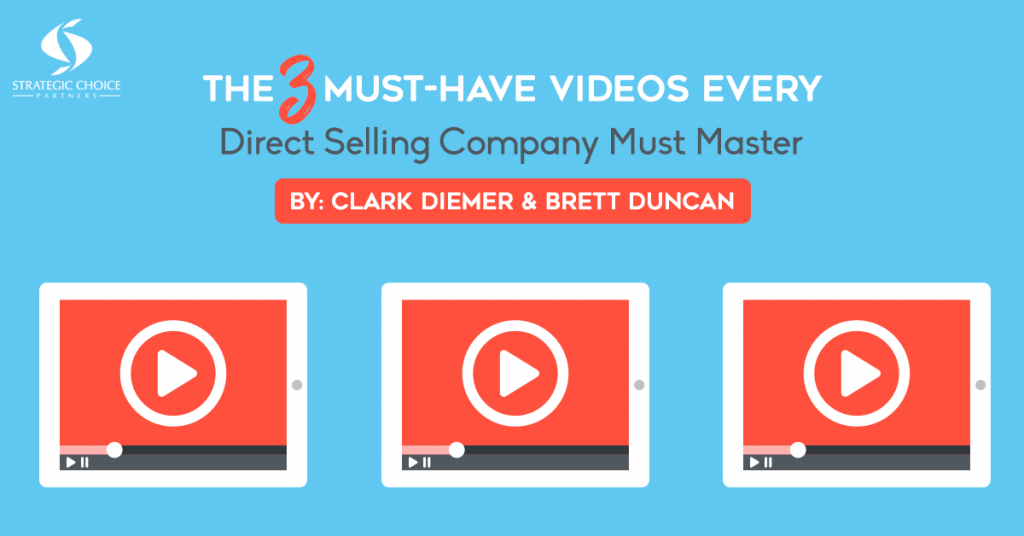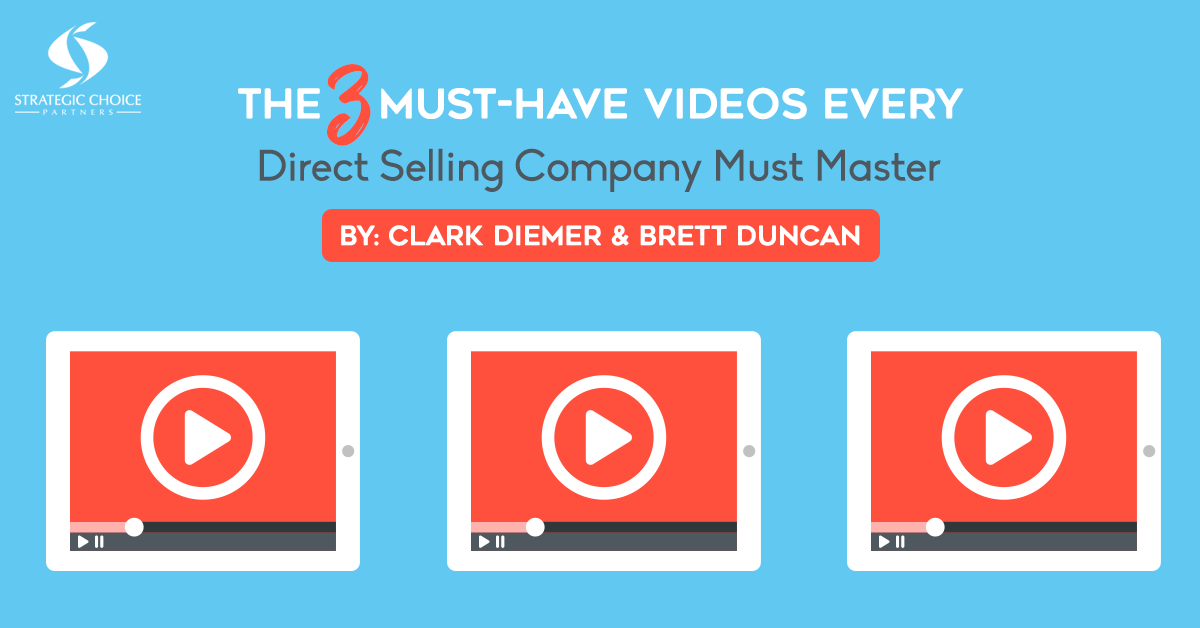 Are you rethinking how you approach your videos? Direct selling has changed, and so are the ways we have to tell our stories. No longer will a single "opportunity video" do the trick. Video is a constant and consistent component of your marketing efforts.
In this training, Clark Diemer joins Brett Duncan to discuss the three must-have videos every direct selling company must master.
Get Instant Access to this webinar and many others. Create your free account now!

2017 Online Video Stats
"The value of a one-minute video is worth 1.8 million words." – Forrester Research
"This year, video will represent 74% of all Internet traffic." – Cisco
"Social video generates 1200% more shares than text and images combined." – Brightcove
"Video drives a 167% increase in organic traffic from search engines." – Spectrio
"Video posts on Facebook have 135% greater organic reach than photo posts." – FastCompany
The Diemer Group Video Formula
Not Complicated
Unpredictable
Solid
Valid
Emotional
Leading
Learn more about the three vital components every video must contain as well as the types of videos your company needs to master by checking out this exclusive webinar.
Gain Access to the FREE Webinar
Create your own free account at strategicchoicepartners.com/join.
Instantly download this webinar along with many other direct selling resources!