Perhaps the most common question I get asked by young, ambitious direct selling company executives is this:
What do I have to do to build or lead a great direct selling company?"
That question may be the most difficult there is to answer, at least for me, and I do not think I have ever answered it the same way twice. The problem is that "leadership," no matter what the environment, is very hard to define.
What is Leadership?
Thousands of words, hundreds of books and dozens of business gurus have tried to define "leadership," and yet no single definition seems to adequately define a set of characteristics or actions that can be applied to every type of leadership situation.
Perhaps it is because what it takes to achieve leadership status changes to meet the situational needs of the environment that requires leadership. What it takes to lead a Wall Street bank differs from what it takes to lead a platoon into battle.
The knowledge, skills and actions necessary to successfully lead a turnaround situation are different from those needed to be a founder taking an idea from inception to launch and beyond.
Look for "Traits" Instead
I am no more able to completely define "leadership" in a direct selling context that those who have tried before me. But let me share my observations about the 'traits" that most successful direct selling leaders display.
A "trait" can be defined as a distinguishing quality or characteristic of one's personal nature.  A trait is something that makes you "you."
Every single business, civic, military or academic environment requires different knowledge and skills to effectively lead. And yet it has been shown over and over again that the best-qualified person in terms of knowledge, experience and skills will often fail as a leader. Why? Well, in my experience, it is because they lack one or more of the following traits …
Alan Luce, Co-Founder and Managing Principal of Strategic Choice Partners, gives five traits that every leader must possess in order to achieve success in his guest article on The World of Direct Selling titled, "5 Must-Have Traits for Today's Successful Direct Selling Executive" Be sure to read the full article.
How to Become a Successful Leader
Want to make sure you are on the right track for becoming a successful leader in the direct selling industry? We're working alongside many direct selling leaders, helping them become more than just knowledgeable assets, but irreplaceable leaders. We'd love to help you, too.
Contact us now, and let's schedule some time to discuss your company and its best next steps.

About Alan Luce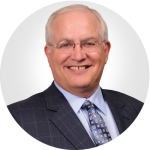 Alan Luce is a veteran direct seller, formerly the senior management executive at major companies like Tupperware and PartyLite gifts.
He was the founder & CEO of Dorling Kindersley Family Learning, which became a $40 million business in its first four years. Today, he's a consultant to more than a hundred direct selling companies, from startups to major powers such as Princess House, Avon and Amway.
An expert in compensation plans, startup strategies and sales management programs, Alan sits on the boards of numerous direct sales companies. His many honors include induction into the Direct Selling Association Hall of Fame and the Direct Selling Education Foundation's Circle of Honor.
Learn more about Alan on his bio page, and contact us at info@strategicchoicepartners.com if you'd like to discuss how Alan and SCP can help your company.