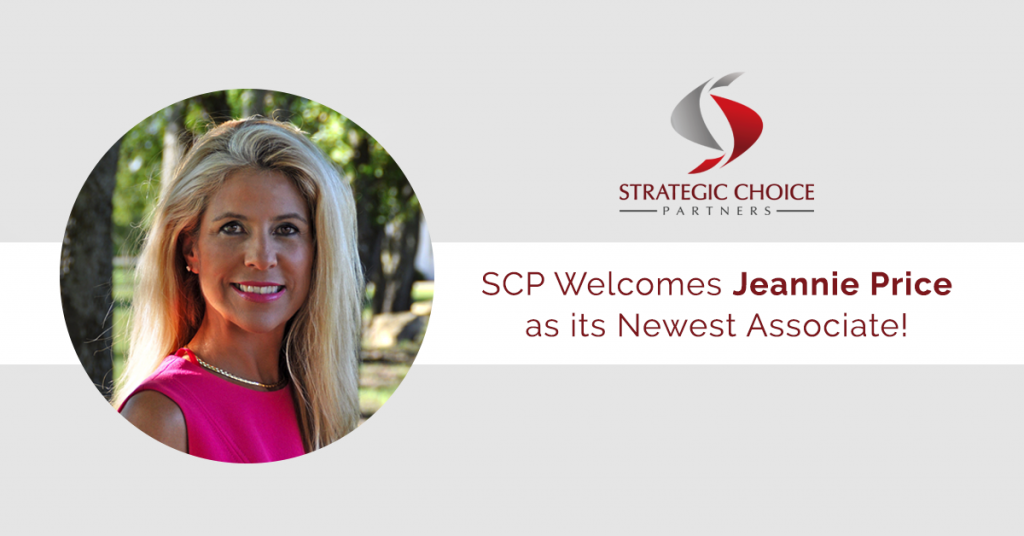 At Strategic Choice Partners, we focus on providing the expertise and specific services that today's direct selling companies need and want. We're constantly on the lookout for new team members who offer skills and experience that can serve our clients well. At the same time, we're very picky about who we choose to list as Associates in our firm. We're not comfortable just recommending anyone to our client base; we do quite a bit of vetting before anyone is listed as part of the team.
That's why we're so excited to announce the addition of a new Associate, Jeannie Price. Jeannie has more than 26 years experience in direct selling, and brings quite a breadth of skills and expertise to the firm. You can learn all about Jeannie on her profile page here.
In short, here are some quick highlights: 
Served on the corporate side of Mary Kay, Home Interiors and Omnilife
Launched her own direct selling company
Oversaw the launch of several new international markets, as well as multicultural focus within the United States
Seasoned product management and development, especially in health and beauty segments
Managed sales, marketing and general operations in previous roles
Speaks Spanish, French and Italian fluently, and is conversational in German
You can learn more about Jeannie here. 
Testimonial: 
"Jeannie is a multi-lingual social sales veteran who has worked successfully in large and small companies.  I have known Jeannie for many years and have seen her in action first hand.  She has effectively developed and executed international expansion plans and US Hispanic focused strategies and has successfully led core marketing and sales efforts".
Mike Lohner
Chairman of the Stella & Dot Family of Brands, Social Selling Investor
Need Jeannie's Expertise? 
In today's direct selling environment, it would be difficult to find a company that couldn't benefit from Jeannie's expertise. Whether you're looking to increase your focus on the Hispanic market in the U.S., expand into new markets or need some savvy management chops to assess and assist your current team, Jeannie could be a huge asset for your company.
Reach out to us at info@strategicchoicepartners.com and we can connect you with Jeannie.
Welcome, Jeannie – we're excited to have you on the team!