Global & Multi-Cultural Expansion Specialist, Sales & Marketing Management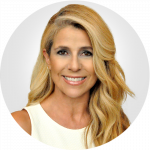 Jeannie Price is a multi-lingual seasoned direct selling veteran with over 26 years of leadership experience in large, mid-sized and startup companies. 
Jeannie offers expertise in sales management, marketing, international & multi-cultural expansion and product development. She began her career at Mary Kay Inc., working in various International Marketing roles and formed part of the expansion team which expanded Mary Kay's footprint throughout Europe and Russia. Jeannie served in executive roles for Home Interiors & Gifts, where she championed the efforts to reinvent the company into a more contemporary fashion-forward home décor alternative and oversaw international expansion efforts into Canada and Mexico. 
Jeannie always dreamed of helping women improve their lives and as a firm believer in the power of direct selling, she founded Mia Mariu, a health and beauty company focused on the Hispanic market in the US, which she managed for over 8 years. 
In her most recent role as General Manager for Omnilife USA, Jeannie facilitated and guided the planning process in formulating a new vision and strategic direction for expansion into the non-minority market in the US. 
She is fluent in Spanish, French and Italian and has conversational knowledge of German. She lives in Dallas, Texas, with her husband and three children. 
Areas of Expertise 
International & Multi-Cultural Expansion
Sales Support and Oversight – Party Plan and MLM
Start-ups
Product Development – health and beauty
Testimonials 
Jeannie is a multi-lingual social sales veteran who has worked successfully in large and small companies.  I have known Jeannie for many years and have seen her in action first hand.  She has effectively developed and executed international expansion plans and US Hispanic focused strategies and has successfully led core marketing and sales efforts."

Mike Lohner, Chairman of the Stella & Dot Family of Brands,
Social Selling Investor*
*This person may have been working for a different company during their engagement with SCP.