Managing Principal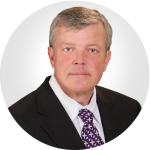 Dan has over 30 years of experience in high growth organizations holding senior finance and operating roles at TJX, Pepsico, Panera Bread, Princess House and Immunotec. For the last 15 years, Dan has served as both a CEO, CFO and COO for two-party plans and network marketing company respectively. Currently,  Dan is a consultant specializing in the Direct Selling Industry, his primary area of focus is interim management, turn around management, financial management, strategic planning, operations and capital formation.
Dan has for the last two year been President and CEO of Passion Parties Inc. a direct selling party plan company in the relationship enhancement business, headquartered in Las Vegas NV. In January of 2016, the Company was sold to a strategic buy in the same category creating the largest such Company in the industry.
Examples of projects Dan has successfully completed include the sale of a Direct Selling Company to a private equity purchaser, the recapitalization of a Direct Seller with a private investment group, a private placement with a strategic partner, due diligence on behalf of a private equity fund entering the direct selling space, and several rounds of conventional bank financings for established companies.
Recent projects include acting as a CFO for two direct sellers and CEO of a troubled turn around at a direct selling company in the skincare busienss, drafting a business plan for a soon to be launched direct selling start up, performing a strategic business assessment for an established party plan that is experiencing rapid growth, creating an investor package for a company seeking follow on equity.
Dan also served as the Treasurer of the Direct Selling Educational Foundation and previously served as the Treasurer for the Direct Selling Association of the United States.