IT & Technology Strategist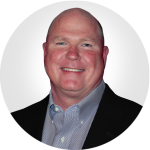 Doug Finnie is the owner of Direct Performance Solutions, LLC., a consulting firm that specializes in assisting companies from start-ups to multi–nationals in navigating the waters of defining and implementing technology processes and solutions that focus on meeting business needs while remaining keenly focused on cost and time to market.
Doug has over thirty years of management experience in the Technology, Direct Sales and Banking industries holding roles in direct sales organizations such as Origami Owl and Gold Canyon Candles and in other industries such as software development and fulfillment and logistics. As an accomplished CIO his specialties include working with business leaders in defining technology strategies, technical contract and due diligence assessments, project management and systems implementation and migrations. Doug has previously served on the DSA Technology Advisory Council.
Areas of Expertise
Technology Strategies and Roadmaps
Technical Project Management
System Migrations
Technology Provider / Platform Assessment and Due Diligence