Online Reputation & Search Engine Optimization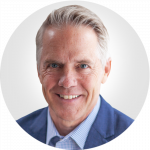 Don Sorensen is a recognized online reputation management authority whose expertise has been featured in the New York Times, USA Today, CNN Money, Forbes and other publications. Don has been in business for over 15 years and has a very successful track record of improving Google results for clients around the world, including numerous direct selling companies
Don has over 25 years of experience in corporate PR and marketing, previously working at major software companies and advertising agencies. During his years in advertising, he worked on campaigns for Sony, LucasArts, Bank of America, Dreamworks, Hallmark, Microsoft, Intel and Panasonic.
Don is a published academic author and was a founding member of a successful company in the certification industry. He published a newsletter with over 8,000 subscribers and hosted a webinar series that averaged over 100 attendees per webinar.
Don and his wife Rosana live in Orem, Utah. They are now fully enjoying their time as empty-nesters. Don is an avid biker (road and mountain) and has completed numerous marathons and Ironman events.

Learn More About Don and Online Reputation Management for Direct Sales Companies
Areas of Expertise
Online Reputation Management
Public Relations
Digital Marketing
Social Media Campaign Development
Conference Speaker
Direct Selling Association
The Financial Times, Future of Marketing Summit, New York
Personal Care Products Council, Board of Directors, New York
Education Writers Association
National Conference on Student Assessment
Apple Worldwide Developers Conference
Worked with the Following Direct Selling Companies:
USANA Health Sciences
ACN
Herbalife
Morinda (Tahitian Noni)
Neways
Team National
Fortune Hi-Tech Marketing
Lifewave
Nutrie
Vemma
Pure Haven Essentials
Testimonials
We had explored a number of companies and individuals that claimed to
have the ability to improve our search engine results page. Don sat down
with us and walked us through the entire process and showed us some of
his current clients and the success he had already had. We decided to try Don's services and we have been pleased with the continued results he has had.

So pleased, in fact, that we have expanded our relationship with Don to work on SERP pages in other countries where we do business. The results have been effective and have lived up to our expectations.

Dan Macuga, Chief Communications Officer
USANA Health Sciences*
Social media has allowed us to connect, communicate and learn from our customers. Big Blue Robot's work has helped us to share more positive information about Team National. Our sales field has been thrilled with the improved search engine rankings.

Angela Loehr Chrysler, President & CEO
Team National*
List of countries he has improved their Google results:
United States
France
Germany
Spain
United Kingdom
Israel
Kuwait
United Arab Emirates
Canada
New Zealand
Mexico
*This person may have been working for a different company during their engagement with SCP.