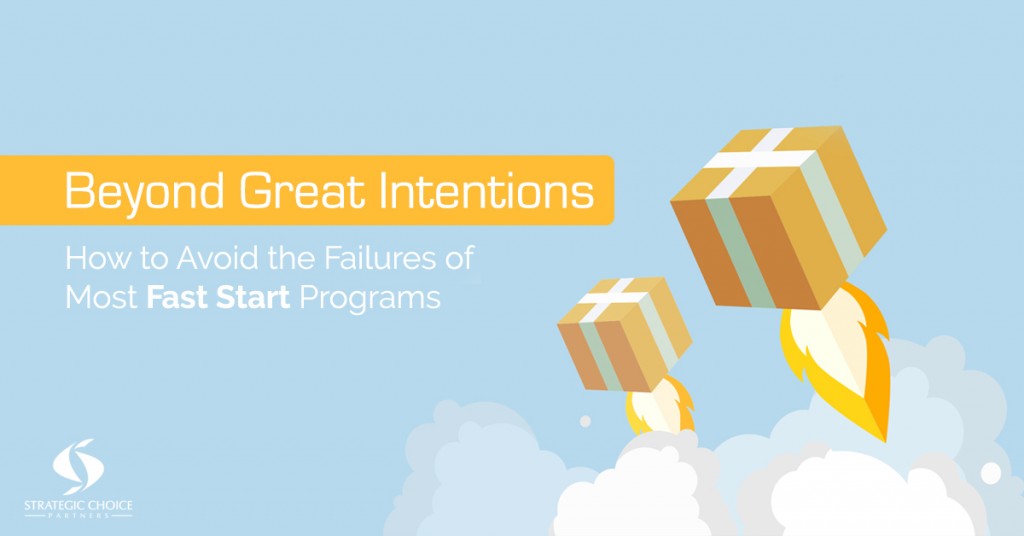 Most months, we host free webinars for direct selling execs, walking through a specific topic or process that we know is key for success.
The details for our next webinar are listed below. In addition, you can view all of our archived webinars instantly by creating a free account here. 
————-
Beyond Great Intentions
How to Avoid the Failures of Most Fast Start Programs
Monday, October 9
12 noon CT
Speakers = Alan Luce, Lori Moser and Brett Duncan from Strategic Choice Partners
In this webinar, the team at Strategic Choice Partners will focus on one of the most important elements of success in direct selling … the Fast Start Program.
No matter what you call it, the incentives you put in place for new Distributors in their first 30 to 90 days are critically linked to both their longterm success and your company's ongoing growth.
This will be a short 30-minute webinar that will answer some of the following questions:
– What's the best timeframe for a fast start program?
– How rich do the incentives need to be?
– When is too much too much?
– How do you incorporate your program across all levels of your organization?
We'll cover much more, too. At the end of this webinar, you'll gain the insights you need to either improve your existing program or create a new one from scratch.