Speaker Representation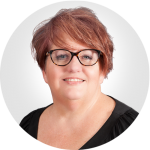 Tawnya has a diverse background that includes working with approximately three dozen direct selling companies in various strategic efforts. In addition to having partnered with a results strategist full-time for over a decade, she brings a high level of expertise to the table for the industry in a variety of capacities.
Speaker Representation. Tawnya represents a small group of multi-talented speakers who have messages that highly resonate with the direct selling market. She works with these speakers one-on-one and can help you determine the best fit for your audience, whether large annual meetings or smaller intimate settings. Let Tawnya help you create a memorable experience for your next conference.
Ghost-Writing. Many direct selling companies and individuals have a unique story to tell, and a book is a great marketing tool to tell that story. Tawnya has helped dozens of companies and individuals put their legacies on paper. Her unique writing process will make it easy for you to create your customized book that will help you portray an accurate company image to the world.
Branding, Marketing and Project Management. Utilizing unique processes, Tawnya can help you compress timeframes for executing programs and plans. An expert facilitator, she will help guide you to developing action plans to accomplish and exceed your goals.
Tawnya lives lakefront on Cedar Creek Lake in Texas, is married and has four adult children who have given her three granddaughters to date. She currently serves on her town's City Council and is very active in her community growth.
Areas of Expertise:
Speaker Representation
Ghost-Writing
Branding, Marketing and Project Management